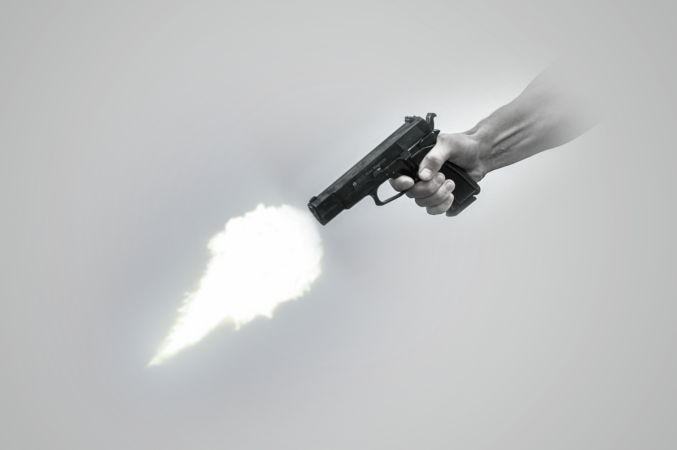 Janata Dal (United) leader Suryadeo Singh, who was arrested on Sunday night (April 2) for killing two people and injuring three others, has been suspended from party membership.
#Flash JDU suspends Suryadeo Singh from party after he was arrested in Sasaram shooting incident yesterday

— ANI (@ANI_news) April 3, 2017
AAP MLA Somnath Bharti arrested for assaulting AIIMS security guards
According to ANI, the incident took place in Bihar's Sasaram district when the Janata Dal (United) leader, opened fire following a scuffle over a piece of land. The people with whom the Janata Dal (United) leader got into a fight were reportedly his relatives.
When the police arrested him, three rifles were seized from his residence along with a revolver. Six others were also arrested by the police.
As per India today, while three of the injured were minors -- Diwakar (8), Prakash (12) and Sahil (4), a 13-year-old Muslim girl called Hazara Khatun was also killed in the shootout.
While a huge police force has been deployed in the Bikramganj area as a backlash from the Muslim community is feared, another concern that has taken the forefront is if Jungle Raj is back in Bihar considering this is not the first incident when a ruling party has committed a crime.
Last September, Rashtriya Janata Dal (RJD) MLA Virendra Sinha's son, Kunal, was arrested for stabbing a man called Pintu Kumar for overtaking his car.
Back in August, RJD's Saharsa MLA Arun Kumar Yadav and his two sons, Amrendra Kumar Yadav and Gautam Kumar Yadav, were booked for allegedly beating up and threatening over a dozen Scheduled Caste construction workers in Aaran village.