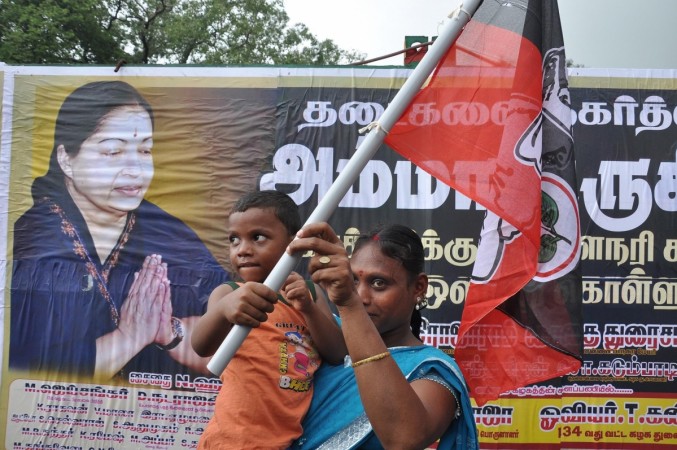 People in Tamil Nadu are offering special prayers in temples across the state while the Tamil press is arriving in Bengaluru a day before another major hearing in AIADMK supremo J Jayalalithaa's ₹66 crore disproportionate assets case.
The Karnataka High Court is all set to pronounce its verdict on the appeals, filed by Jayalalithaa and three of her associates, challenging the conviction and jail term. Justice CR Kumaraswamy is expected to pronounce the judgement at 11 am on 11 May.
On 27 September, 2014, Jayalalithaa and three of her associates were convicted in the 19-year-old disproportionate assets case. A special Bengaluru court had sentenced them to four years in jail and imposed a fine of ₹100 crore on the AIADMK chief, who had been released on bail on 18 October.
Jayalalithaa had appealed against her conviction and sentence in the illegal assets case, the verdict to which was reserved on 11 March after a number of hearings.
What happens if HC upholds the sentence?
Legal aspect
If Jayalalithaa's four years jail term is upheld by the high court, she will again have to return to Bengaluru jail. The next appeal for suspension of her conviction and sentence can be made in the Supreme Court.
Political aspect
Monday's judgement will impact her political future as after her conviction last year Jayalalithaa was barred from any political activity for the next six years, starting as soon as her four-year jail term ends.
If Karnataka HC verdict goes against her, it will affect the future of both the AIADMK and Jayalalithaa, as she won't be able to return to politics for the next 10 years and will fail to get back the chief ministerial position, which was temporarily handed over to her loyalist O Panneerselvam.
It will be even more fatal for the party as Tamil Nadu will go to election in 2016 and the parties awaiting the verdict will then have to ponder over alliance. And, the opposition party DMK will have the most to take away with amid the chaos AIADMK would undergo.
The present condition of Jayalalithaa's party is said to be "at an all-time low" as the matters of public concerns have been put aside in view of her conviction. According to bureaucrats, in the office of ruling party, "... files do not move, projects have been put on the backburner and no new ideas are being discussed," The Economic Times reports.
"If Madam's conviction is upheld, state machinery will come to a standstill for sure," a senior bureaucrat who wished to remain anonymous said.
And, the living example of it is Chennai Metro Rail project, as the inauguration of its first phase is being delayed in account of Jayalalithaa's verdict. The Metro Rail was scheduled to run from October 2014, but has faced several delays till now, according to an IBNLive report.
The future of this project and many others depends on tomorrow's judgement. If everything goes as expected by Amma's supporters, then it will be a victory for the party. She will be able to retain her CM post as the ban on her political career will be lifted.
Jayalalithaa's fate now entirely depends on Karnataka HC Justice Kumaraswamy, who will be announcing the judgement on Monday.