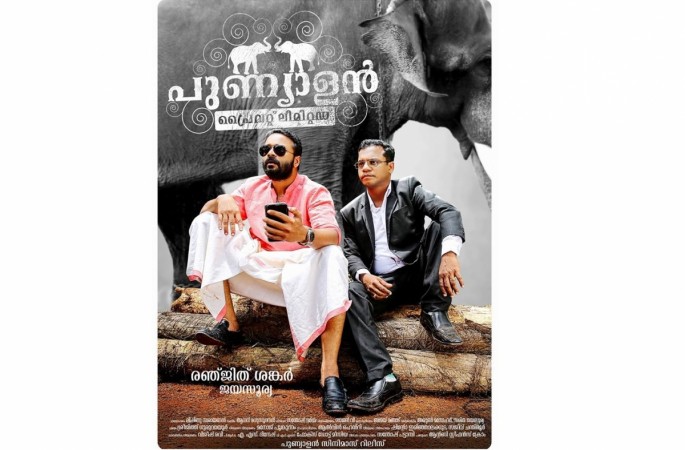 Punyalan Private Limited, the latest Malayalam comedy entertainer of actor Jayasurya, has been garnering positive responses from the audience since its all India release on Friday, November 17.
The Ranjith Sankar directorial, which is the sequel of the hit movie Punyalan Agarbathis, has however being hit by piracy.
Also read: Godha movie leaked online: Stop piracy, don't let Mollywood fade into black, says producer CV Sarathi
Many snippets of the film have been doing the rounds on social media and Ranjith has requested the audience not to do so even if it is done out of love for the movie.
In his latest Facebook post, the filmmaker has warned that sharing scenes from the movie is a serious punishable offence. He has also said that the matter is being strictly monitered by the anti-piracy team and legal action would be taken against people who share them on social media.
Read more: Dulquer Salmaan's Kammatipaadam, Kali uploaded on Facebook
Dears
Our anti piracy team has detected many mobile snippets from Punyalan Private Limited uploaded on many sites.
Humble request to kindly refrain from doing it.You maybe doing it out of love for the movie and scenes but please understand it's a serious punishable offence.It is being strictly monitored and we maybe forced to take legal action.
Please support.
Piracy has now become a serious issue faced by filmmaker with some miscreants filming the entire movie at the theatre or by leaking the the censor copy on the Internet on the release date itself. The illegal practice often affects the business of the movies, especially when they are released worldwide on the first day itself.
Also check: Piracy hits Pulimurugan
Similarly, makers of Malayalam movies Godha, Pulimurugan, Kammatipadam, Kali, Premam and Leela had also reacted against piracy after the leaked copies of the films surfaced online.