Counting of votes has ended in the Jayanagar assembly constituency in Karnataka's Bengaluru. The voting for Jayanagar constituency took place on Monday (June 11) as the polls were countermanded after BJP MLA N Vijayakumar passed away while campaigning for the elections last month, following which the saffron party fielded his brother BN Prahlad Babu
As it happened:
BJP had won by a margin of 12,000 votes in 2013. However, this time the Congress-JDS coalition has been able to wipe out the big margin. Sowmya had defeated JD(S) by 2,889 votes.
Congress wins Jayanagar Assembly constituency by 2,000 votes. BJP's Prahlad Babu lost to Sowmya Reddy.
Congress party members have begun celebrations as it has been leading by over 2,000 votes since the last two hours.
Sowmya Reddy is leading by 2,000 votes.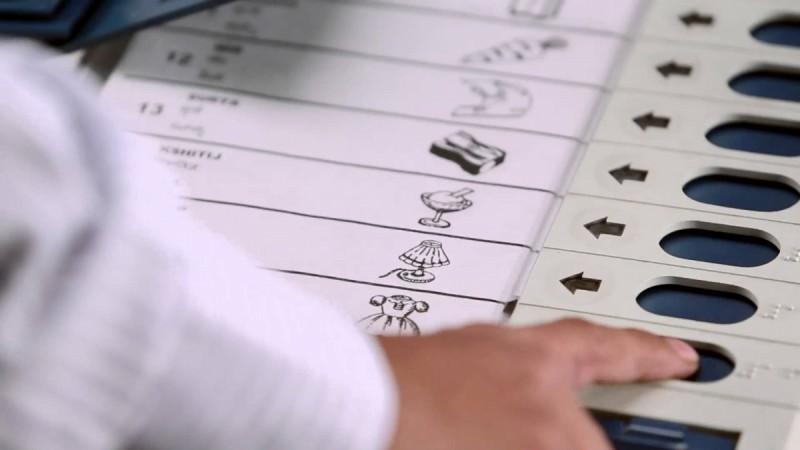 Congress's candidate Sowmya Reddy leads in sixteenth round of counting. She has got 54,457 votes while BJP has got 51,568 votes. Independent candidate Ravikrishna Reddy has received 1,861 votes.
Congress- 53,151

BJP- 48,302

Independent party- 1,451
As of 10:37 am, Congress is leading by over 14,000 votes. The BJP is trailing behind with 25,779 votes and the independent party has got 950 votes, said a local news channel.
Congress- 17,923

BJP- 16,331

Independent party- 645
As of 9:20 am, Congress has got 11,494 votes,and BJP has got 8,566 votes, reported News 9.
Independent candidate Ravi Krishna Reddy is in the third position with 281 votes.
Early trends show that Congress is leading with 3,749 votes, followed closely by BJP with 3,322 votes.
Apart from Prahlad Babu, the other main contenders for the Jayanagar seat are Congress MLA Late Ramalinga Reddy's daughter Sowmya Reddy and independent candidate Ravi Krishna Reddy.
There were a total of 2,03,184 voters in the constituency, including 1,02,668 men and 16 transgenders. However, only 1,11,689 people cast their votes, reported News 18.
Jayanagar saw to a 55 percent voter turnout on June 11.
The counting of votes began at 8 am on Wednesday (June 13).