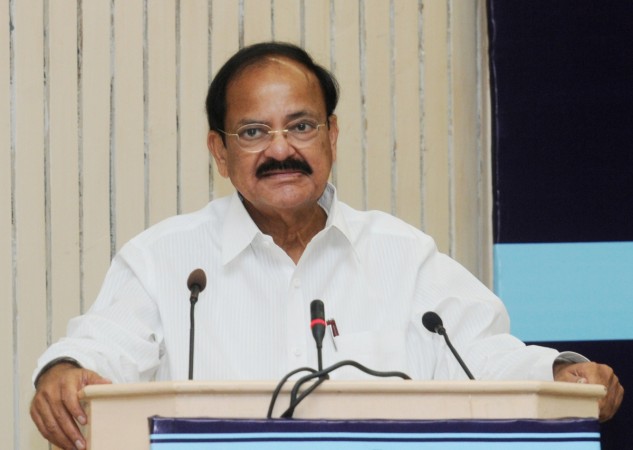 Tamil Nadu Chief Minister J Jayalalithaa continued to be treated at Apollo Hospital in Chennai on Sunday, even as political leaders cutting across party lines visited her, and at least two of them said her condition was improving. A bulletin from the hospital also detailed the treatment regimen she was undergoing.
Visiting the All India Anna Dravida Munnetra Kazhagam (AIADMK) chief in hospital, Union Information and Broadcasting Minister Venkaiah Naidu on Sunday was briefed on the treatment Jayalalithaa was being administered.
Speaking after the visit, Naidu told reporters: "The treatment is going on and she is recovering. It is not fair on part of anybody to spread rumours." He was referring to constant rumours surfacing that Jayalalithaa, popularly knows as "Amma" among her supporters, having died while undergoing treatment, or having been replaced by someone else from the AIADMK, or even President's Rule being implemented in the state, as had been demanded by BJP leader Subramanian Swamy.
With Jayalalithaa in hospital, the administrative duties of the state are being reportedly helmed by Sheela Balakrishnan. While this may work as a short-term arrangement, it doesn't look feasible or practical in the long-run. DMK treasurer MK Stalin has called for an interim or deputy chief minister to be appointed while Amma is recovering.
Meanwhile, Apollo Hospital authorities had said on Saturday: "The respiratory support is closely watched and adjusted. Lung-decongestion treatment is being continued. All other comprehensive measures, including nutrition, supportive therapy and passive physiotherapy, are under way."
This was in line with the treatment regiment usually prescribed for the complaints with which Jayalalithaa had been admitted to the hospital. Her initial complaints had been fever and dehydration, but it later turned out that she had lung congestion and other complications.
Puduchery Chief Minister V Narayanasamy, who visited the TN chief minister on Sunday, said: "The doctors have reported improvement in Jayalalithaa's condition." CPI leader D Raja, Tamil Nadu Congress president GK Vasan, Tamil Maanila Congress leader S Thirunavukkarasar, MMK leader MH Jawahirullah and others also visited the hospital to enquire about Amma's health.
(With inputs from IANS)