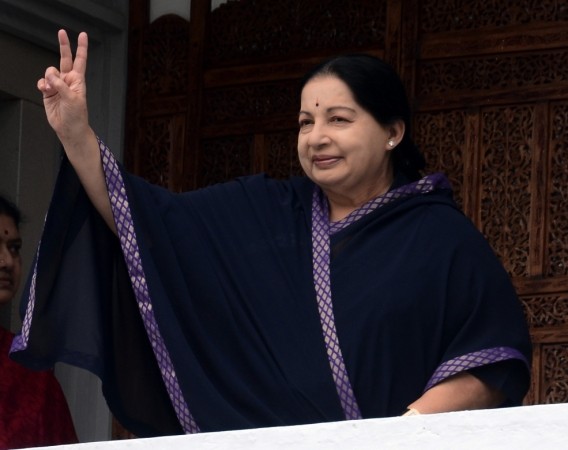 Kerala Chief Minister Pinarayi Vijayan and Governor P Sathasivam visited Tamil Nadu Chief Minister Jayalalithaa at Apollo Hospitals in Chennai, while she continues to undergo treatment under the supervision of "intensivists and other consultants in the expert panel."
Puducherry Lieutenant Governor Kiran Bedi also visited the hospital to see the Tamil Nadu chief minister.
According to the hospital, Jayalalithaa is being given "necessary respiratory support, antibiotic nutrition, supportive therapy and passive physiotherapy."
Professor Dr G Khilnani from the Department of Pulmonary Medicine of All India Institute of Medical Sciences (AIIMS) visited the hospital again on Sunday and Monday to examine Jayalalithaa and also held discussions with the expert panel.
Vijayan and Sathasivam also spoke with hospital CMD Prathap Reddy. "We met Dr Pathap Reddy and other doctors providing treatment to the Chief Minister. The specialists informed us that she was getting good response from the treatment," Sathasivam told reporters.
"And within a short period, she is likely to be discharged and it is possible for her to take charge of administration. We also pray for her speedy recovery," he added.
Vijayan said that they had come to "convey the collective good wishes of the people of Kerala."
Reddy told Bedi that Jayalalithaa was "under very good care and that she is progressing."
"I would like to pray for her to keep progressing. I have come here due to absolute respect as a neighbour of Tamil Nadu and it is my duty to be here," Bedi added.
Bedi also highlighted that she had wanted to meet Jayalalithaa to request for land for expanding the Puducherry airport. "We all are praying and our respect and regards are with the people of Tamil Nadu in this big hour of challenge," she said.
Meanwhile, All India Anna Dravida Munnetra Kazhagam (AIADMK) party has launched a social media campaign declaring that "All is well" with Amma to put an end to rumours about her health. The party has requested supporters on Twitter to change their respective profile photos and put an image that says: "My CM is fine."