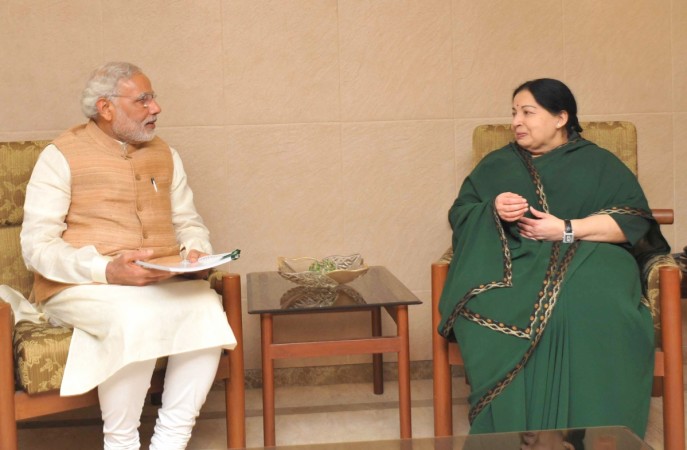 Tamil Nadu Chief Minister J Jayalalitha was in New Delhi on Tuesday, June 14, and was slated to meet Prime Minister Narendra Modi during her visit.
Jayalalitha had left Chennai on Tuesday morning, according to an ANI tweet. She had arrived by 3 p.m., and was in Tamil Nadu Bhavan, said ANI in another tweet.
This is her first visit to the national capital, and first meeting with Modi after she emerged victorious in the recent assembly elections in the state and became the chief minister of Tamil Nadu for the second time last month.
During their meet, discussions were expected to include topics like financial assistance for Tamil Nadu, which is heavily in debt, the release of the assassins of former prime minister Rajiv Gandhi and the welfare of fishermen.
Tamil Nadu's debt situation is said to have been exacerbated by the freebies Jayalalitha has doled out both before and after the elections. And it may not abate, given the state government's recent decision to open another 107 Amma canteens — also called Amma Unavagam — in Chennai, according to a report in the Hindu.
This is a developing story.