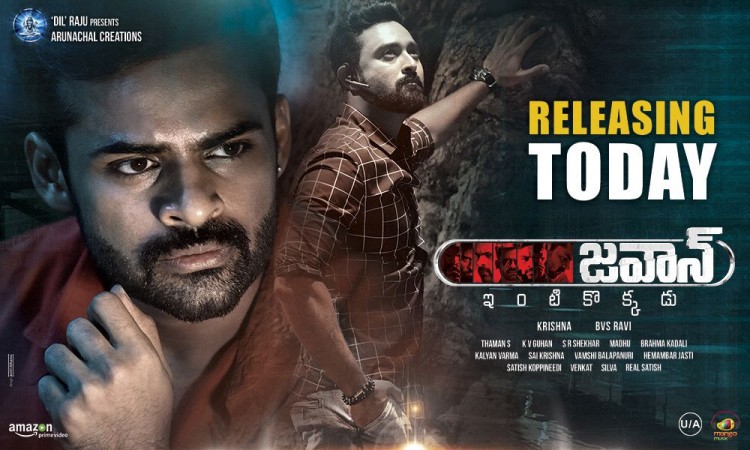 BVS Ravi's Jawaan starring Sai Dharam Tej and Mehreen Pirzada has allegedly been leaked online and the free full movie download is likely to take a toll on its collection at the worldwide box-office.
Jawaan is one of the most hyped Telugu movies of 2017. The makers, who were aware of the consequences of its piracy, had taken several measures to save themselves from suffering losses. But the full film was allegedly leaked on several websites and made available for free download on the very day of its release in the theatres.
It is said that some miscreants alleged recorded the complete movie of Jawaan during its screening in a theatre and released the full movie for download on Friday afternoon. The makers tried their best to take down the pirated copy from some websites, but the film is said to be still available on a few websites.
Jawaan opened to good response and made a decent collection at the worldwide box office on the first day. The filmgoers were impressed with BVS Ravi's racy script and direction and wonderful performances of Sai Dharam Tej, Mehreen Pirzada and Prasanna. The word of mouth was expected to boost its collection, but it was hit by piracy.
Krishna, who has produced it under the banner Arunachal Creations, tweeted: "Government vehicles are playing PIRACY movies. How right is this? #BVSRavi questions to the media about Piracy. #Jawaan."
BVS Ravi is very upset with the piracy of Jawaan and hurled his anger in a video message released on Twitter. The director said, "It's heartbreaking to see that piracy has become so universal and nothing much is being done to curb it. You go to buy a new phone and they tell you that they can load latest releases on your phone."
Meanwhile, the director has requested filmgoers to watch Jawaan in theatres. BVS Ravi said, "People are even playing latest films in buses. Everyone is passionate about films, but it has some value once when you come to theatres to watch it. I hope at least one Jawaan from every family takes a firm stand to curb this menace."