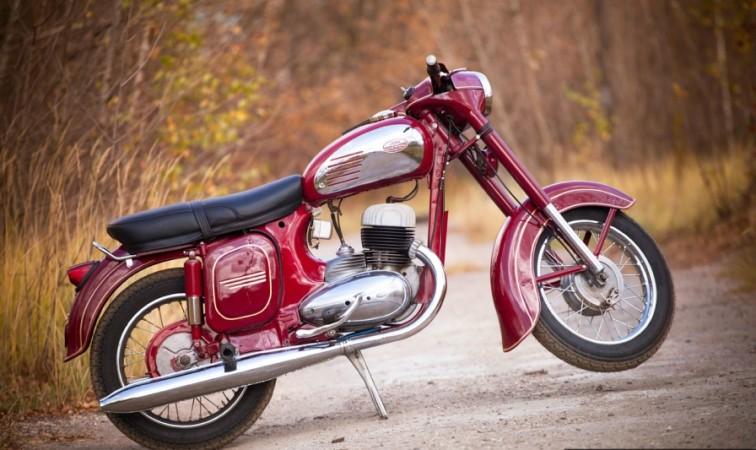 Mahindra & Mahindra is all set to reboot its two wheeler business to target premium niche segments. The company is set to revive the BSA and JAWA and plans to enter untapped segments using these iconic brands.
Mahindra & Mahindra recently acquired controlling stake in Classic Legends Private Limited (CLPL) that has recently acquired classic British motorcycle brand, BSA. BSA, founded as a gun company (branched out by 1970s due to decline in industry), is known for motorcycle models such as the Gold Star, A7, A10, 441 Victor, Rocket 3, Bantam and Lightning. Though the brand is little known in India, it has heritage value and consumer followings in many parts of the world. Hence, Classic Legends will launch new products under BSA brands in international markets including the US and Europe.
For India, the happy news is the revival of the erstwhile JAWA brand. Classic Legends has also signed an exclusive brand license agreement for the JAWA brand, which owing to its cult status in India will mainly be for the domestic market. Founded in Prague, Czechoslovakia in 1929, the JAWA was one of the top motorcycle manufacturers in the 1950s and exported its 350cc model to over 120 countries. JAWA was introduced in India in the 1950s and the production was carried out directly in India by Ideal Jawa India Ltd based out of Mysore. The company stopped production in 1996.
Mahindra also confirmed that the new products under both BSA and JAWA brands will be developed considering the character, DNA and ethos of respective brands. The launch of the first few products will happen in around two years, under the respective brands and not under the Mahindra brand.
"We are very excited about the new journey that we are embarking upon in the two wheeler space. Our focus on the premium, niche segment through Classic Legends will bring alive some iconic brands like BSA and JAWA, not just in the form of products but as an entire life style" said Dr. Pawan Goenka, executive director, Mahindra & Mahindra.