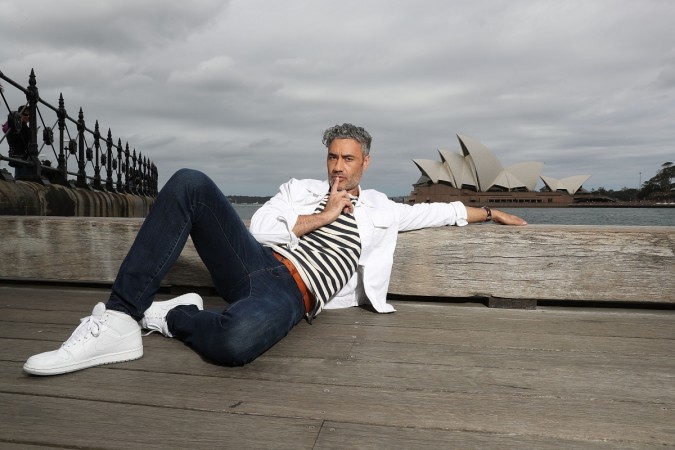 This just happened! While Marvel and DC fans are always at war to prove which franchise is better, one of Justice League's posters embedded a Thor reference and Ragnarok director couldn't help but flaunt the message.
Taika Waititi took to Twitter to highlight the embedding and "thanks" Justice League and the team involved for "supporting" his film.
Also Read: Box office collection: Justice League sees disastrous opening weekend, Thor: Ragnarok hammers $700 worldwide
Clearly, a clever reference to promote his movie while also supporting the DCEU release, Waititi shared the reference online and captioned: "I mean, I don't know how else to comment on this other than... Thanks??#SupportEachOther #SubliminalLove #ThorRagnarok #JLAssemble #Crossover #skuxlife @bradwinderbaum" Check out the reference below:
This drove fans crazy online and they went deeper and deeper into decoding Marvel Easter eggs found on the JL poster. Waititi went on to retweet a few hilarious ones.
Obviously a joke, Waititi proved where Thor: Ragnarok got its humour from. This isn't the first time the director has taken a dig at Justice League. A day after the Warner Bros movie released, the director retweeted Marvel's tweet informing fans that "Thor: Ragnarok is the number 1 movie in the world" with a quote: "Not sure what else is on at the movies this weekend....."
He clearly got under numerous DC fans' skins as he followed the poke tweet with this message: "Relax, fools, I'm excited to see it just like everyone else."
Relax, fools, I'm excited to see it just like everyone else.

— Taika Waititi (@TaikaWaititi) November 17, 2017
Despite the rivalry among fans, Marvel has always attempted to set aside the competition and support DC movies. Days before the release of Justice League, Marvel Studios chief Kevin Feige reached out to fans with this message:
"I can't wait to see what Geoff Johns and Joss [Whedon] and the gang has done with Justice League. I guess people like rivalries, I guess? I don't know. But I'm seeing Geoff Johns in a couple weeks for dinner. We went to this Dick Donner event together. Dick's Superman is still the best archetype of superhero films. So yeah, just go see cool movies. What are you fighting about?"
Rivalry or not, it is clear that Marvel Cinematic Universe has an upper hand over DC Extended Universe. The proof being the box office collections of Justice League and Thor: Ragnarok. If you compare the numbers, Thor is a comparitively lesser known comic superhero as compared to Batman, Superman, Wonder Woman and even The Flash.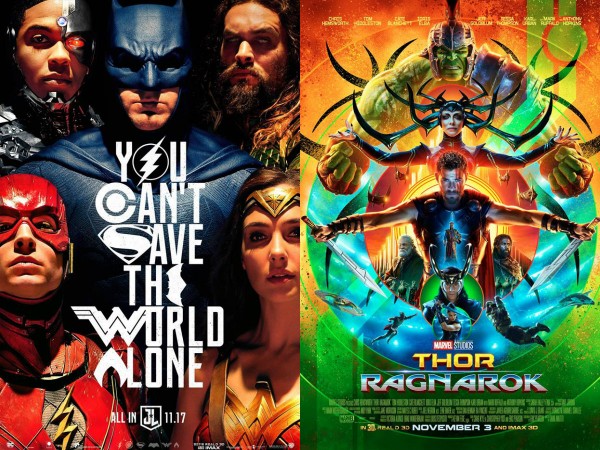 However, Ragnarok earned a stunning $122 million (domestically) in its opening weekend box office collections, whereas Justice League failed to even come close to Wonder Woman's $100 million opening weekend domestic collections as the Zack Snyder directorial earned a disastrous $96 million.
Shockingly, it is lesser than Iron Man's first weekend box office collections. The Robert Downey Jr movie earned $98.6 million during its opening weekend.