Justice League's opening weekend collection comes as a shock to several film analysts. After it was reported that the film was outselling Wonder Woman, it was predicted that the DCEU movie will earn anything close to $120 million domestically by the end of its opening weekend.
However, the film failed to even surpass $100 million, standing behind Wonder Woman's opening weekend collections. Although fans were excited about watching Superman Henry Cavill's resurrection, it looks like several factors like mixed reviews, short runtime and lack of focus in DCEU has impacted the box office as Justice League collected only $96 million.
Also read: Justice League Review
Deadline reports that the film earned $38.8 million on its opening day which includes $13 million from the Thursday previews, and $33 million on Saturday.
Global box office
While the movie did not fare well at the domestic box office, it did have a decent run overseas. Markets like China, Brazil and Korea witnessed good box office collections. According to Variety, China topped the international collections. The Warner Bros movie minted $51.7 million in China.
This was followed by Brazil as it contributed $35.4 million towards the international collections of the movie. Justice League stood at the top spot in the Korean market. The film opened on Wednesday in Korea and earned $8.74 million in five days. The UK added $9.8 million and Mexico chipped in $9.6 million.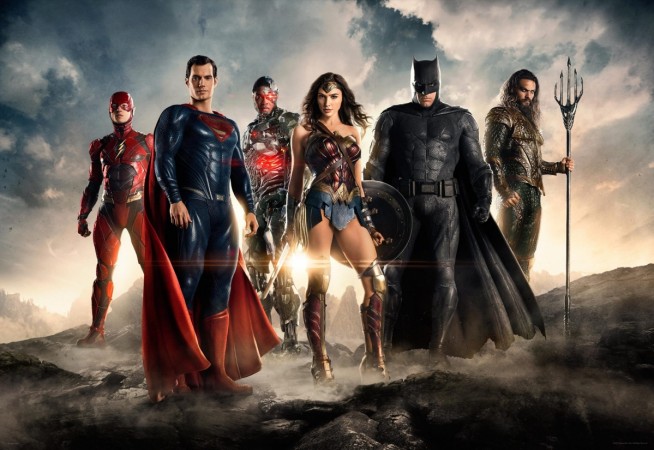 Justice League performed well in the India as well. The film earned about $1.2 million on the opening day, as per a Warner Bros studio estimate. Forbes reported that the DCEU movie becomes the third biggest opening ever for a WB film in India and the biggest ever for a WB Indian release in the IMAX format.
Taking into account all the international collections, Justice League's overseas box office collections stand at $185 million and worldwide collections record $281.5 million cume.
Thor: Ragnarok box office collections
While DCEU stumbles through a messy movie, Marvel is having a "marvel"lous time at the box office. After having an epic opening at the box office – domestic and internationally – Thor: Ragnarok surpassed $700 million worldwide collections over its third weekend at the box office.
Comicbook.com reports that the Chris Hemsworth starrer earned $24.1 million from international markets in its third weekend, raising the international box office collections to $490.7 million. Adding $247.4 million domestic collections earned in its three-week run, the film now records $738.1 million worldwide.
Thor: Ragnarok in India
Film analyst Taran Adarsh notes that the film is a spectacular hit in India. It has earned Rs 2.03 crore in its third weekend, despite the release of Justice League, bringing the Indian collections of the Marvel movie to Rs 72.91 crore totally.