While the "Sexiest Man Alive" of 2014, Chris Hemsworth himself found the title funny, one particular actor is finding it really hard to come to terms with the news. Comedian Jason Bateman, who appeared on ABC's "Jimmy Kimmel Live" to promote his new movie "Horrible Bosses 2" on Tuesday, seemed pretty upset at losing the title to "Thor" as he tried to power through the night.
When Jimmy Kimmel, the show's host made the customary salutations and asked how he was doing, Bateman who appeared genuinely troubled said, "Well, I'll get through tonight.. I like being with you."
On Kimmel's insistence that Bateman tell him what is wrong, Bateman declares "it's dumb.. it's embarassing".
When Kimmel says he hopes it isn't anything he did, Bateman says, it is in fact, partly the talk show host's fault, because he had assumed he was booked in the show for the segment that finished prior to his. That is when Kimmel realised that the "Arrested Development" star had assumed he would be elected as the "Sexiest Man Alive".
"I don't wear this every day," Bateman said about his suave rented suit and went on to add, "This takes a long time," pointing at his well-groomed hair extensions.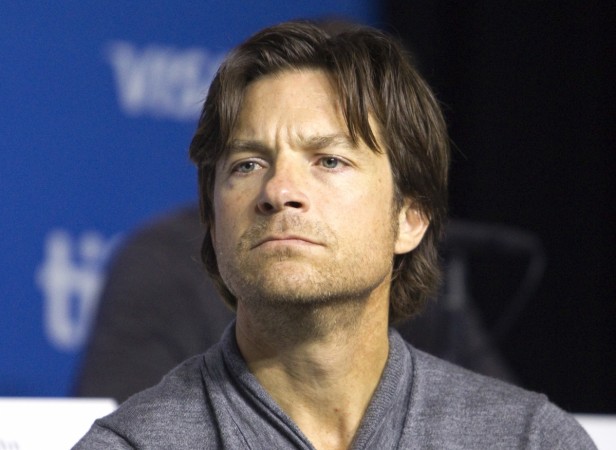 Kimmel responded saying he had no idea Bateman had assumed he would belong to that category of actors, namely the sexy ones.
Since he had prepared for a night which celebrates his sexiness, he hadn't prepared any story for the segment and decided to read the speech he wrote for when he won the "Sexiest Man Alive" title, after a little coaxing from his host. Kimmel reminded him, "Chris' speech wasn't that great", to which Bateman added, "And I think he looked puffy.. and his extensions looked much less convincing that these (pointing at his hair)".
The speech that began with "a wow and an exclamation point" went on to talk about the challenges of growing up sexy and how life-changing a moment it was to be recognised for the same.
"Growing up sexy wasn't easy for me.. I always felt different than everyone else... Well, not different, just sexier I guess," Bateman read from the crumpled and torn sheet of paper, which suffered his wrath backstage.
Bateman then thanked his mom and dad who were sexy enough to make each other want to have sex with each other and make him. "I've accomplished a lot in my sexy life, but I have to say, that this is by far my greatest accomplishment," the "Hitchcock" star added.
He started to get a little emotional at this point and revealed that, the whole reason he got into show business in the first place was so that he would one day be known as the "Sexiest Man Alive".
"The deep empty black hole that was inside me has now been filled with joy, hope and love," Bateman said before revealing that he isn't sure if he could have gone on if had he been overlooked this year as well.
Before making sweeping declarations about how his entire life has lead up to that moment, Bateman reminds kids to "dream big", because "dreams really do come true".
Kimmel however reminded Bateman that there are still many great things going on in his life currently, including a great family and a promising film "Horrible Bosses 2" that is hitting the theatres on 26 November.
Bateman maintained his deadpan expression throughout the segment and even managed to shed a few tears in between, making the audience and Kimmel laugh hysterically. His performance at least calls for a token "sexiest man" title from People Magazine.