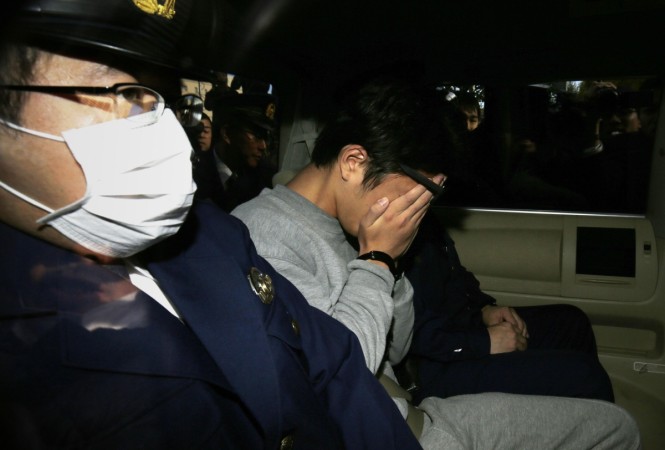 Social media may be an innocent and fun place for many. What is the most that could happen? Maybe you could get trolled and not feel very good about it. At least, that is what we thought until now. However, turns out this innocent place could even lead to you meeting murderers like Takahiro Shiraishi.
Popularly known as "Twitter killer," Takahiro from Japan was charged with his first count of homicide on Monday, November 20. He is suspected to have killed and dismembered about nine people – mostly females – who he met on social media. The man has admitted to these killings and Monday's charges were in relation to the murder of Aiko Tamura, reported AFP.
The 27-year-old is known to have met suicidal people on social media and offered to help them die. He then lured his victims to his apartment near Tokyo, where he killed them and cut up their bodies, stashing the pieces in coolers in his apartment.
He followed a similar procedure with Aiko as well. She had reportedly tweeted a message saying that she wanted to die and was looking for someone who would die with her. "I'm looking for someone to die with me", she tweeted with the hashtag "suicide recruitment".
The incident came to light when the 23-year-old went missing in October and her brother hacked into her Twitter account to look for leads. That is when he stumbled upon Takahiro's handle and helped the police find the killer from his apartment. Along with Takahiro, the police also found the remains of the nine people he had killed.
Takahiro, on interrogation, told the police that he choked Aiko on October 23 and then hanged her body in his apartment "to murder her."
"He has told investigators that none of (his victims) truly wished to die. They merely wanted someone to talk to," the agency quoted a spokesman as saying.
While the "Twitter killer" is likely to be charged with the murder of all the nine victims, the cases are currently under investigation.
Japan is said to have a very high suicide-rate with over 20,000 people killing themselves each year. The number comprises mostly young adults and schoolchildren, who often vent out their feelings on social media as suicide and depression are considered to be a taboo in the country.