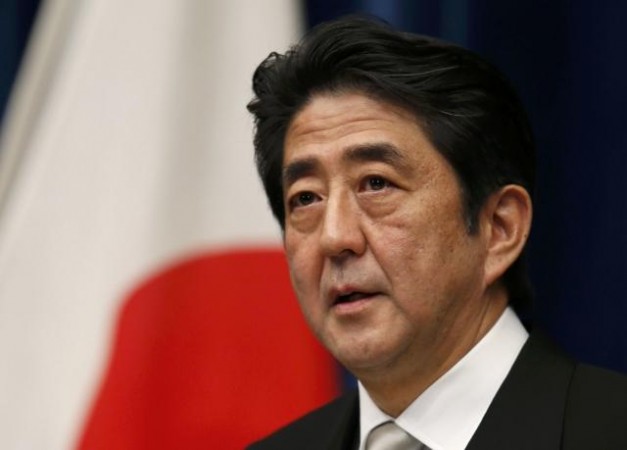 Japanese Prime Minister Shinzo Abe is set to be the first world leader to meet the United States President-elect Donald Trump since his election win.
Before embarking on his trip, the Japan PM said that he wants to "build trust" and "work together for prosperity and world peace." The meeting was scheduled amid global uncertainties of United States' future relationship with other countries and the nation's foreign policies.
America is Japan's biggest ally, however, Trump during his presidential campaign had said that Japan would have to pay more to continue keeping US troops on its soil. He had also criticized the huge trade deal signed between US President Barack Obama with Japan and other Pacific Rim countries.
"The Japan-US alliance is the cornerstone of Japan's diplomacy and security. The alliance works only when there is trust. I'd like to build trust with Mr Trump and work together hand in hand for the peace and prosperity of the world," Abe said before departing for the trip.
"I'm honoured to meet with President-elect Trump ahead of other world leaders. I'd like to discuss with President Trump our dreams for the future," Abe said according to AFP.
Abe is scheduled to make a stop at New York to meet Donald Trump before he heads to an Asia-Pacific trade summit in Peru. "The details of the meeting are not clear, there has been a lot of confusion," a Japanese official told Reuters when asked about the exact location of the meeting.
"We want to safeguard our alliance with the United States during the transition," a senior Japanese foreign ministry official, Tetsuya Otsuru, said when the meeting between the leaders was announced.
Trump, during his campaign had also said that America may be "better off" without its nuclear-armed Asian partners. The comment has increased doubts about US' supplication of security to countries like Japan and South Korea.
The US and Japan have been allies since the end of World War Two, America then had helped Japan to rebuild its economy after suffering huge devastation.