The week-long Amazon Fashion Week Tokyo kick-started on Monday with designer Yoshiki Hishinuma's Spring/Summer 2017 collection. Yoshiki, who is also a Japanese rockstar and the leader of the band "X Japan," performed on the stage, as drenched models walked down the runway in kimonos.
On Monday, the 55-year-old designer kicked off the fashion show by playing the piano and drums for his brand Yoshikimono. Yoshiki presented kimonos, a traditional Japanese garment, in metallic colours and leather, giving it a modern twist. His collection also included printed strapless dresses and see-through plastic tops.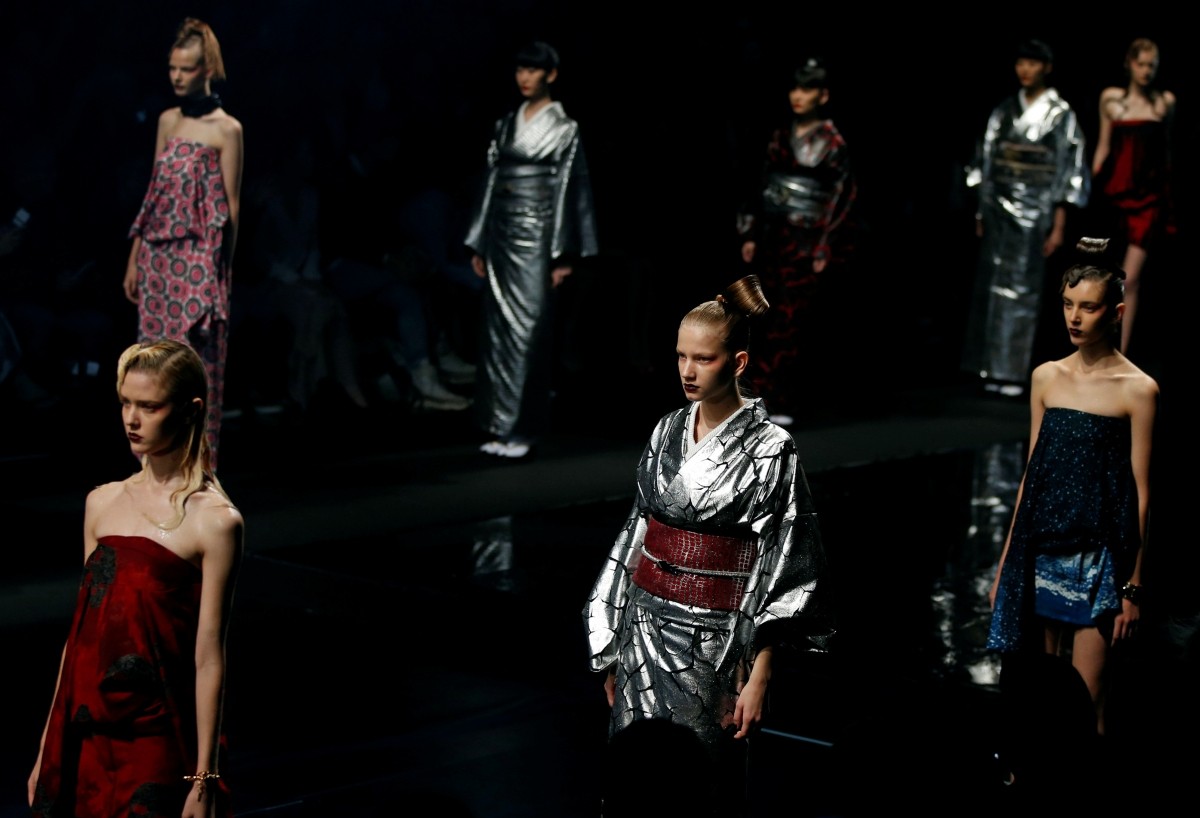 "The entire kimono industry has been in crisis," Yoshiki, whose family ran a kimono shop, said, according to Reuters. "Despite pros and cons (to) my approach, I think Yoshikimono is meaningful in terms of awakening interest (in kimonos)."
"After I moved to Los Angeles 20 years ago, I really understood the importance of Japanese culture," he said, according to Bangkok Post. "If I'd stayed in Japan, I wouldn't have realised there are so many Japanese restaurants around the world. I think that is really good, and I want kimono culture to be same as Japanese food."
"When I played, I focused on the kimono as having the main role," Yoshiki explained.
Rain poured during the fashion show as model presented his collection in vertiginous stilettos. The designer later explained to reporters that Alexander McQueen, the late British designer, inspired the rain theme.
The fashion week, which started on Monday in Tokyo, will run until Sunday.
Check out below the photos of the first day of Amazon Fashion Week Tokyo: