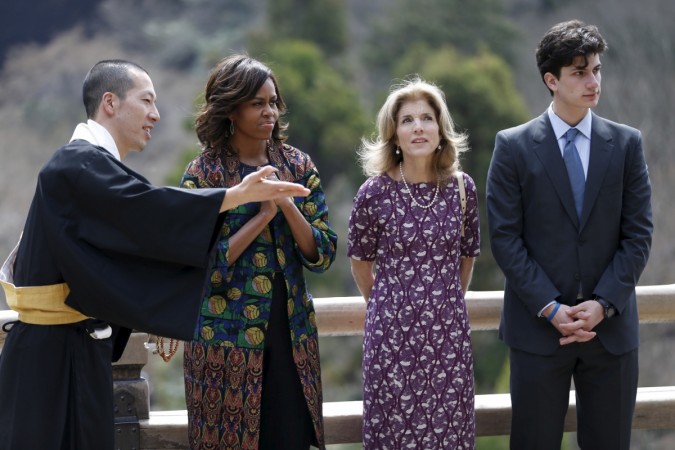 A Japanese man was arrested on Thursday following his threats of bombing the US embassy in Tokyo, days after US Ambassador to Japan Caroline Kennedy reportedly received death threats.
The Japanese police said that 52-year-old Mitsuyoshi Kamiya was arrested on suspicion that he was behind three threatening calls made to the embassy about plans to bomb it, and added that he had admitted to the crime.
Caroline Kennedy, the only surviving daughter of former US president John F. Kennedy, had also received death threats, according to AFP. However, Kamiya has not been charged for those phone calls.
Kennedy became the first woman to serve as the US ambassador to Japan in 2013.
"Bomb Camp Schwab (in Okinawa). Bomb embassy," the caller making threats had said, according to the police.
There were also reportedly death threats made to the US consul general in Okinawa, the southern island from where Kamiya was arrested.
The island has been a point of contention as there are plans to relocate a US military air station to the US military base called Camp Schwab on Okinawa.
Islanders have protested against the plan stating that Japan will not be able to host thousands of US military personnel.
The threats to Kennedy and the US embassy come even as US First Lady Michelle Obama reached Japan on Wednesday for an initiative in girls' education.
Former US President Bill Clinton was also in Japan for a speech at a Tokyo university.
Related