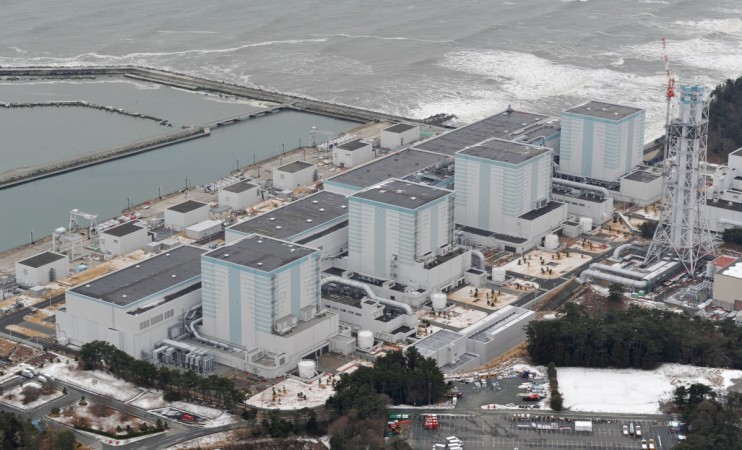 A 7.3 magnitude earthquake jolted Japan on Tuesday morning near Fukushima Prefecture, where an earthquake had led to a nuclear crisis in 2011. A 3.3ft wave has hit the coastline near Fukushima Daiichi Nuclear Power Plant. Residents have been asked to evacuate the area near the coastline.
The quake hit north-eastern Japan around 6 am local time, said Japan Meteorological Agency. The epicentre was around 30 km deep and led to a tsunami warning of possible 10ft waves, but later was changed into an advisory only. Tremors were also felt in Tokyo and residents near some coasts were told to evacuate.
Apart from Fukushima, an advisory was also issued at Miyagi Prefecture, where 4.6ft waves were seen at Sendai port. After the quake, car manufacturer Nissan stopped work at its Fukushima engine factory and ships moved away from the Fukushima coastline. A 2ft wave was observed at Onahama port in Fukushima, while a 2.9 ft wave hit Soma.
After the latest earthquake, the water cooling system on Fukushima Daiichi Nuclear Power Plant's third reactor stopped working, said Cabinet Chief Secretary Yoshihide Suga. There were no signs of damage and other abnormalities at other nuclear facilities, he added.
The Tokyo Electric Power (TEPCO) has checked the Fukushima plant for damage from the quake.
"No abnormalities found at #TEPCO's #Nuclear Power Stations after Magnitude 7.3 #earthquake off the coast of #Fukushima at 5:59JST Nov 22. Cooling function of #Fukushima Daini Unit 3 spent fuel pool resumed at 7:47 after cooling water supply stopped at 6:10 due to the earthquake. Daiichi and Daini Units - no abnormalities found, no radiation level changes detected, no injuries reported after the earthquake," TEPCO tweeted.
The plant has restarted the cooling system and only a small temperature increase, within safety limits, was detected.
The reactors in Fukushima were shut down after the 2011 earthquake, but the cooling system still needed to be used at the site, where nuclear fuel still exists.
The US Geological Survey pegged the magnitude lower than Japan's estimation at 6.9 on the Richter scale.