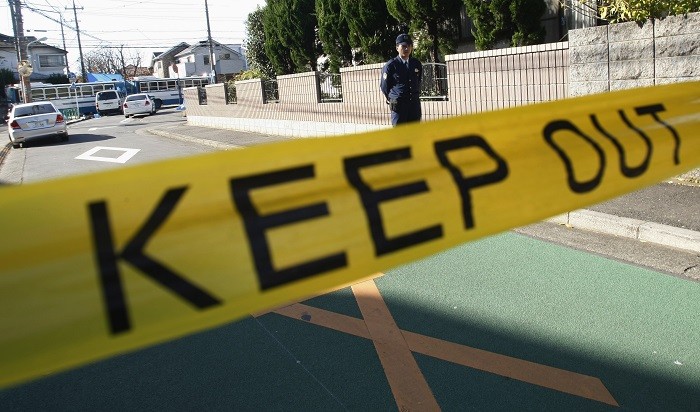 Police in Japan have arrested a man described as 'social misfit' after he allegedly went on a stabbing spree killing five elderly people on Japan's island of Awajishima on Monday.
The man identified as Tatsuhiko Hirano allegedly confessed to the killing, reports have said adding that his neighbours called him "hikokomori", meaning "social misfit" or literally translated as "the withdrawn".
Media reports have said the victims -- two men and three women -- ranged from 60 to 80 years of age and lived in two houses located in the city of Sumoto on Awaji Island.
Local police were informed of the murder by a 32-year-old woman, who said that her parents had been killed, reports Sputnik News.
According to an AFP report, police found bodies of a man and a woman soaked in blood inside the main site. Both of them appeared to be around 80 years old.
Two women, aged around 60 and 80 as well as a massively injured man in his 60s were then found in another building. All of them succumbed to their injuries and doctors confirmed their death shortly after arrival in the hospital.
The suspect who was arrested in the case had his clothes splattered with blood, which was being treated as a conclusive evidence of his guilt.
A Twitter account thought to be associated with the suspect was found to be used over weeks leading to the horrifying multiple murders on Monday. One of the tweets supposedly included one of the addresses of the place where bodies were found. Other posts talked about strange things like stalking and telepathy, reports AFP.
According to a Jiji Press report cited by other media outlets, locals said the man rarely left home and had been very isolated and had no social interaction ever since his school days.