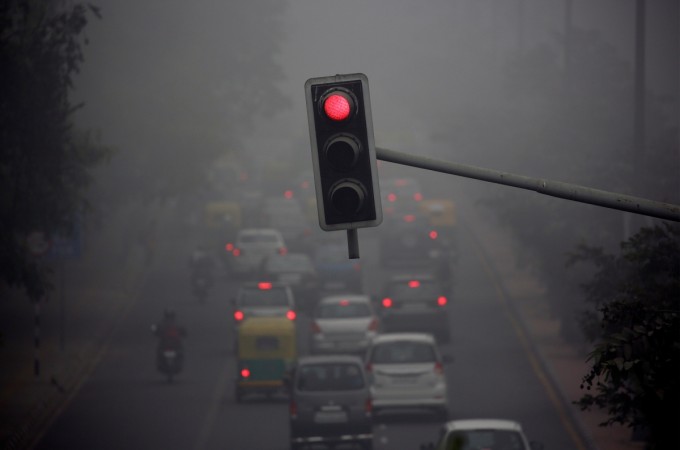 Car and two-wheeler companies will start reporting their January volume sales from February 1, 2017, the day the Modi government is slated to present its fourth budget (Budget 2017).
The data will be crucial to gauge the impact of demonetisation on domestic car sales after the weak numbers reported for December 2016, marking the sharpest slide in 16 years.
Read: Domestic car sales in December: How Maruti Suzuki, Hyundai, Mahindra, Renault, Toyota Kirloskar Motor (TKM) fared
The data is likely to be mixed for the four segments — cars, two-wheelers, commercial vehicles (CVs) and tractors -- brokerage Nirmal Bang Institutional Equities said in its preview on Monday.
"Automobile sales in January 2017 are likely to be a mixed bag as two-wheeler original equipment manufacturers (OEMs) may report weak sales while and tractor OEMs are likely to perform better. Some passenger car OEMs like Maruti Suzuki India (MSIL) and Tata Motors are expected to post good numbers," Nirmal Bang analysts Gaurant Dadwal and Vivek Sarin wrote in their note.
In the two-wheeler space, the weakness is likely to persist and reflect in the numbers, especially for Hero Motocorp that is expected to post double-digit fall, YoY. Others such as Bajaj Auto, TVS Motor Co are also likely to report a fall, though at a lesser clip, according to the analysts.
Read: JLR sales and Q3 production trigger rally in Tata companies
CV manufacturers are likely to post growth on a sequential basis (MoM) though there could be fall on year-on-year (YoY) basis "on the back of pre-purchases."
Sales this month are expected to get a boost on account of a significant factor, according to the analysts. "January, being a model change year, usually witnesses higher despatches from OEMs after lower despatches in December because of year-end consideration and plant shutdowns," they wrote.
The BSE Auto index was trading 0.63% lower at around 1.25 pm while the Sensex was down 17 points at 27,870. MSIL shares were trading flat at Rs 5,920 apiece, Tata Motors was down 1.73% to Rs 536, Hero Motocorp was flat at Rs 3,204 and Bajaj Auto was down 0.88% to Rs 2,828.
Here are the highlights of the Nirmal Bang preview and the projected volume sales:
Some passenger car OEMs like Maruti Suzuki India (MSIL) and Tata Motors are expected to post good numbers.
Market leader Hero MotoCorp is expected to repeat their double-digit YoY decline, while Bajaj Auto's overall sales are likely to fall 13%, YoY. TVS Motor Company is expected to outperform Hero MotoCorp and Bajaj Auto with only 2%, YoY decline as its strong moped sales may offset weak motorcycle sales.
Tractor OEMs are expected to grow because of a favourable low base, with Mahindra & Mahindra (M&M) likely to post 10% YoY growth in tractor sales.
In the car segment, MSIL is expected to report YoY growth along with Tata Motors on the back of success of their new launches, while M&M is likely to post YoY decline.
In the CV space, we expect both Tata Motors and Ashok Leyland to report YoY fall in sales. However, on MoM basis, sales of both companies are expected to improve considerably. Going forward, we expect two-wheeler sales to come under pressure in the near term while in case of CVs the next two months could witness strong pre-purchases ahead of the change in emission norms.
In the car space, MSIL is expected to report positive growth as its inventory level is quite low and demand continues to be strong, while in case of Tata Motors its car sales are expected to remain strong on the back of recent launches in the car as well as utility vehicle or UV space.