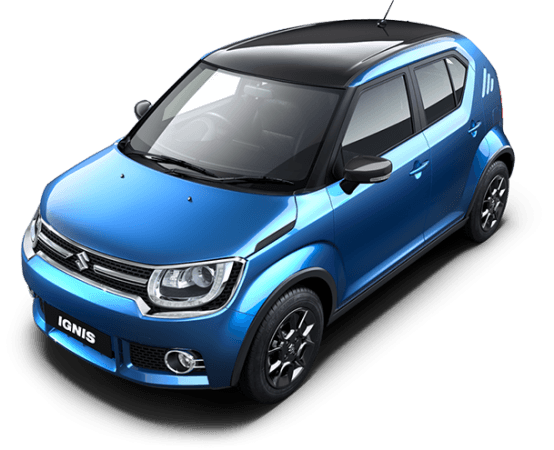 India's largest car-maker Maruti Suzuki is significantly ahead of other car-makers in the country. The Indo-Japanese outfit started 2017 with around 48 percent market share. After the first month of the year, one in every two passenger vehicles sold in India is a Maruti Suzuki model.
Also read: Toyota may seek Suzuki's help in cracking Indian car market
Riding on the success of premium hatchback Baleno and compact SUV Vitara Brezza, made it a 50.4 percent market share of all cars, utility vehicles and vans sold in India the past month for Maruti Suzuki, reports ET Auto. This is the second time Maruti Suzuki is hitting the magic number in this financial year, first in November 2016 with 52 percent.
Eight out of 10 top selling car models in January are from the house of Maruti Suzuki. The company's sales rose nearly 26 percent in January compared to the same month in 2016. The bestselling car of the company and India is the Alto hatchback. The small car found 22,990 takers registering a growth of seven percent. The Alto is followed by Maruti's Swift DZire sedan. It registered 18,000 unit sales with three percent growth. The third bestselling car of India is also Maruti Suzuki model, the WagonR. The hatchback's sales stood at 14,900 units with 17 percent increase.
The fourth best seller is the Swift hatchback with 14,540 sales. It also registered a growth by three percent. Hyundai's work horse, the Grand i10 found 13,010 takers to seals the fifth spot with 31 percent growth. It has been followed by Maruti Suzuki Celerio with 10,870 units sale and growth of 52 percent. Maruti Suzuki's premium hatchback Baleno is the seventh best selling model and sales were at 10,470 units.
Hyundai i20 Elite is the eighth best selling model. The premium hatchback's sales were at 10,010 units and growth by 4.2 percent. The ninth and tenth best selling modes are also from Maruti Suzuki. The Vitara Brezza compact SUV found 8,932 takers in January, while Omni van's sales stood at 8,723 units.