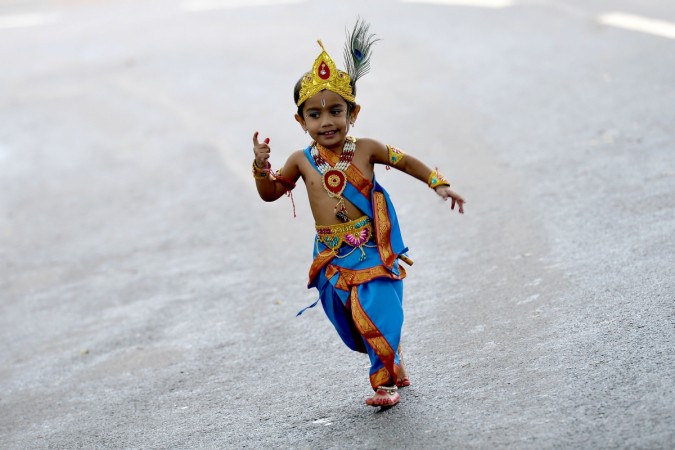 From Raas Leela to Dahi Handi to great foods, Krishna Janmashtami or Gokulashtami is celebrated with much fervour in India. The birth of Lord Krishna is not only celebrated in India, but also in Nepal and Bangladesh.
Here is a quick look at how places in India, Nepal and Bangladesh celebrate the festival:
Mathura
The sacred city of Uttar Pradesh is the birthplace of Lord Krishna and thus the festival is celebrated majorly in Mathura, which is also called as Krishna Janm Bhumi. On the occasion of Janmashtami, the city gets decked up with swings and Rangoli decorations. The city echoes with the sound of bells and Krishna mantras.
The daylong Janmashtami celebration begins at midnight, as it is said that Lord Krishna was born at midnight on Ashtami (eighth day) of the Krishna Paksha (dark fortnight) in the month of Bhadraba (Hindu calendar).
To celebrate the festival, Krishna idols are bathed in milk, curd, honey, and ghee and then the idols are adorned with new clothes, ornaments and placed in a swing (jhulan).
Vrindavan
The Janmashtami celebration is also on the peak in Uttar Pradesh's Vrindavan city, where Lord Krishna grew up. Krishna used to perform Raas Leelas with his Gopis and thus every year on Janmashtami people gather together to enact Raas Leelas.
Thousands of devotees visit Vrindavan and Mathura every year on Janmashtami to celebrate the birth of Lord Krishna. Several temples, including ISCKON Temple are decked up with lights and flowers to celebrate the festival.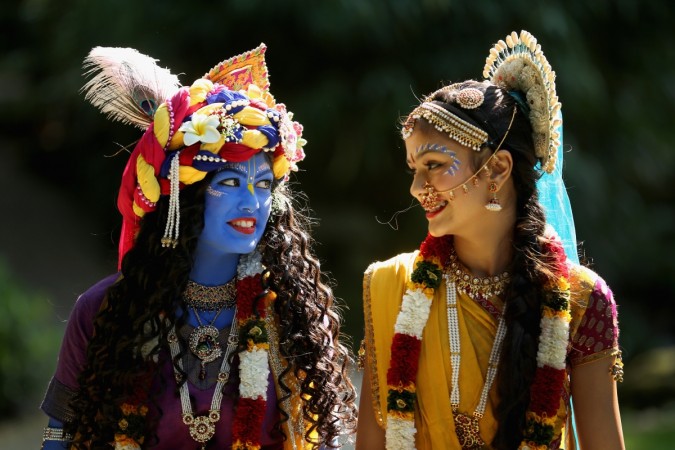 Dwarka
Lord Krishna is believed to have established his kingdom in Dwarka, Gujarat, and thus the festival is also celebrated with much fervour in the city.
Mumbai
Janmashtami is popular as Gokulashtami in Maharashtra and the festival is celebrated majorly in Mumbai with Dahi Handi (earthen pot with curd). Since Lord Krishna used to playfully steal curd and butter (makhan), he got the name makhan chor. To keep curd and butter safe from the notorious Krishna and his friends, people of Vrindavan used to keep the items in an earthen pot, but he along with his friends used to make human pyramids to break the pots and eat butter.
In Mumbai, group of young men, known as Govindas, enact the same story. They make human pyramids to break the pot.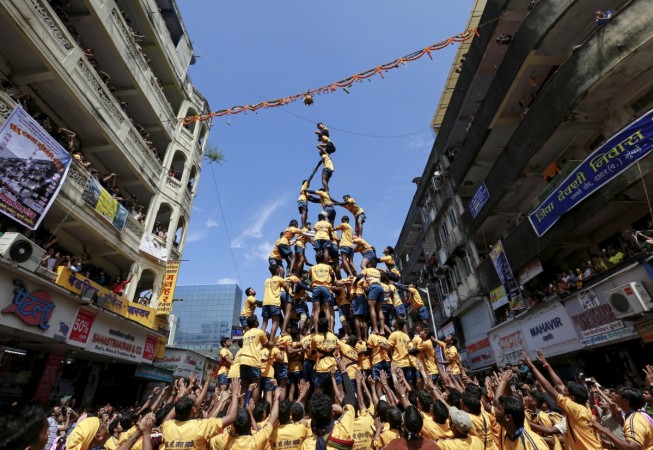 Puri
People in Puri celebrate the festival, which is called as Sri Krishna Jayanti or Sri Jayanti, by fasting and worshipping Lord Krishna from the time of his birth.
Nepal
Janmashtami is celebrated with the same enthusiasm in Nepal as it is celebrated in India. People in Nepal celebrate the festival by visiting the historic Krishna Temple in Patan of Lalitpur. People recite the Bhagavad Gita and observe fast until midnight.
Bangladesh
Hindu communities in Bangladesh also celebrate the festival with Janmashtami procession starting from Dhakeshwari National Temple.