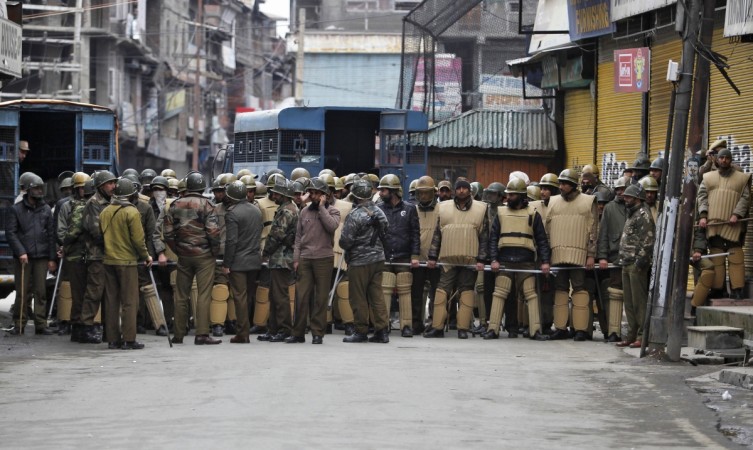 Even as the police in Jammu and Kashmir is waking up to increasing incidents of militants stealing service rifles, there was another such incident when militants stole five self-loading rifles (SLRs) from a minority police picket in Samoo village of DH Pora, Kulgam, on Monday.
The state had seen similar cases during the rise of the militancy in 1990s.
Since mid-July, the Kashmir Valley has seen protests following the death of Burhan Wani, a young and tech-savvy militant commander of the dreaded Hizbul Mujahideen group. People started attacking vehicles, police stations and security personnel leading to retaliatory firing with non-lethal weapons. Nevertheless, the ensuing protests claimed the lives of over 80 civilians and two security personnel.
The violence also saw 20 police camps being attacked by mobs and looting of weapons from police stations.
Last month alone 14 service rifles were snatched in South Kashmir.