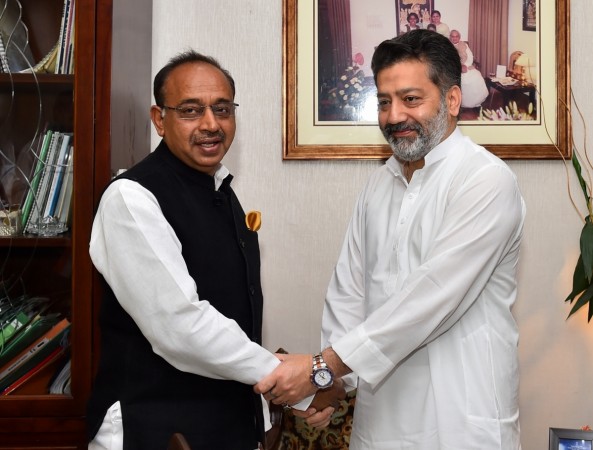 Union Sports Minister Vijay Goel met Jammu and Kashmir's Sports Minister Imran Raza Ansari on Thursday, June 8, and following fruitful discussions, decided to sanction Rs 200 crore across the valley for the development of sports infrastructure.
In recent times, young guns like kickboxer Tajamul Islam have made Jammu and Kashmir proud by bagging unbelievable laurels for India.
9-year-old Tajamul Islam, last year, made history after winning the gold medal at World Kickboxing Championship in the sub-junior category, held in Italy. After winning, her coach has complained of a lack of infrastructure in the valley and not adequate monetary support.
This prompted Goel to write a swift letter to Jammu and Kashmir Chief Minister Mehbooba Mufti, asking her to provide Tajamul the best of support -- both monetarily and infrastructure-wise.
Thursday's meeting with Imran Raza Ansari dealt on these lines, with Goel ultimately sanctioning Rs 200 crore for sports development in the region.
Jammu and Kashmir Sports minister Imran Raza Ansari today met our officials to discuss the development of games in the state. The meeting was very fruitful.

He came with the mindset of development of games in the region- which include construction of stadiums.

The Centre has already sanctioned Rs 200 crore to various districts and states for construction of stadiums. We are making sure that the work is done quickly.

Currently, the youngsters of Jammu and Kashmir have not lost their way. We have been making sure that they do not get attracted towards destructive activities.

The youth of Jammu and Kashmir has tremendous potential to excel in the arena of sports and work for nation building and we will try our best to ensure development of sports in the region.

- Vijay Goel, via ANI