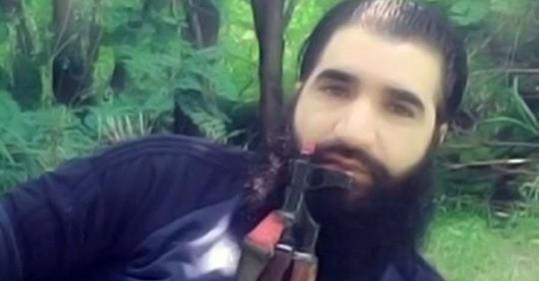 The Jamia Millia Islamia University, New Delhi has denied that Sabzar Sofi, a Hizbul Mujahideen militant, was a research scholar of the institute.
Sabzar was killed in an encounter on Wednesday.
Media reports had said that Sabzar was pursuing post-doctoral studies in Botany at JMI before he joined militancy in 2016.
In a press statement issued on Wednesday, the JMI stated that the reports of Sabzar being a former research student at JMI is factually incorrect.
The JMI added that the university doesn't even have a botany department.
Media reports also suggested that Sabzar after finishing his graduation in Kashmir went on to pursue MSC in Botany from Barkatullah University Bhopal and M.Phil from Jivagee University Gwalior.
Sabzar's family described him as a shy and studious person who suddenly left home to prepare for IAS but instead joined the militant ranks.
His father said that Sabzar had nothing to do with any militant outfit and was only concerned about making a career.
This is not the first report of a student taking up arms.
Before Sabzar's death, a PhD student at Aligarh Muslim University, Manan Wani was also killed in an encounter a few days ago.
Some months ago, an Associate Professor at Kashmir University, Muhammad Rafi Bhat was also killed during a gunfight with the security forces.