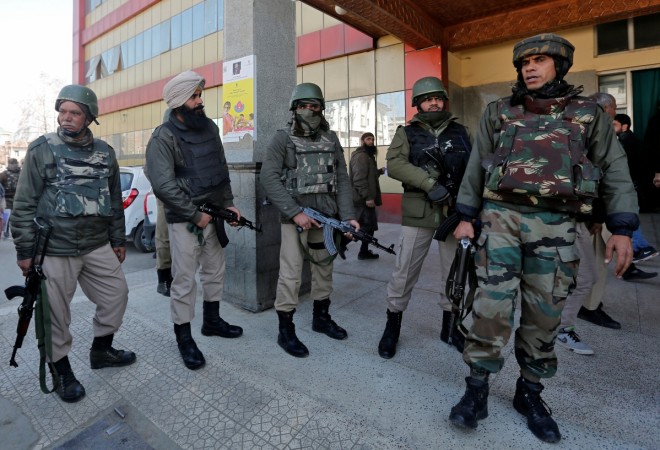 In Kashmir valley, class 12 students are being asked to appear in the annual exams on a day when the separatists have called for a complete shutdown. Internet services have been suspended and there are even restrictions on movement in some districts.
This week saw at least seven civilians being killed in South Kashmir's Kulgam district by an unexploded shell. Also, two intense gunfights took place in South Kashmir and Srinagar, resulting in the killing of top militant commanders.
The transport is off the roads, shops and schools are shut, the anger on the streets is palpable, but the State's Education Department wants to conduct the exams on time even after the repeated requests by the students to postpone the tests.
"How will our children reach exam centre? Forget about public transport, even private vehicles are not being allowed to pass. Amid all this tension, how is the state government guaranteeing safety of our children,?" Muhammad Ashraf, a concerned parent told the International Business Times, India.
The valley has seen normal business and internet services working only once or twice this week.
"Following the civilian killings, even the people on the streets are angry and that is why they are following the Hurriyat calls for shutdowns. The mayhem that happened in South Kashmir's Kulgam has angered everyone. Imagine even a student who was to appear in his 12th exam today was also killed in that explosion. It is a human tragedy," a journalist working with a local daily said.
The Union Home Minister, Rajnath Singh was in the valley on Wednesday to take a stock of the prevailing situation in the valley. He even announced financial compensation for the families of the Kulgam blast victims.
"How can any money compensate for the loss of lives? A 10 year old was also killed in the bomb blast in Kulgam. This is an everyday story here. And why is the state government trying to normalize the situation by conducting exams? ," Arifa, a government school teacher who has been assigned the job of exams supervisor at an exam centre in South Kashmir asked.