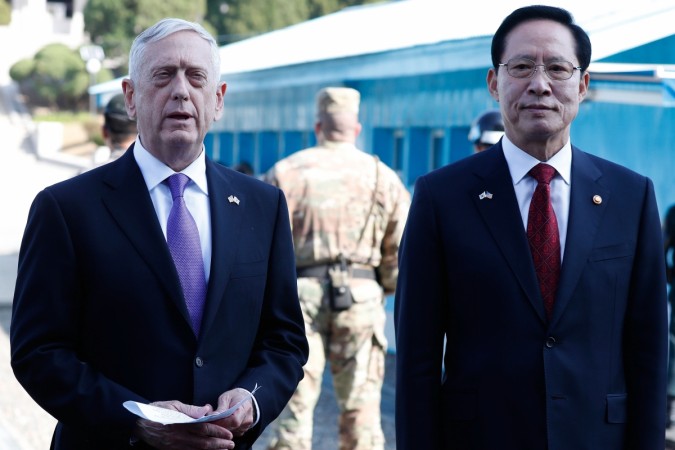 While the United States and North Korea have already been indulging in a war of words over the latter's nuclear programme and the tests it conducts on a regular basis, US Defense Secretary James Mattis has now accused the reclusive nation of building up its nuclear weapons to "threaten others with catastrophe."
Mattis is in South Korea to meet the nation's defense officials as well as the American commanders there. Speaking about the North's nuclear programme, he said that the US will continue to oppose its plans and tests and said that it intends to work with other countries to pressurize Pyongyang to give up its programme.
"We stand should to shoulder with you and the Korean people in confronting the threats posed by the Kim Jong Un regime," the Associated Press quoted Mattis as saying. He also said that North Korea was "an oppressive regime that shackles its people, denying their freedom, their welfare and their human dignity in pursuit of nuclear weapons and their means of delivery in order to threaten others with catastrophe."
While Mattis did say that the US meant to sort the issue with North Korea through a diplomatic route, he explained that the US was capable of and ready for a military action in case the North refuses to back down.
However, Michael Swaine, an Asia defense analyst at the Carnegie Endowment for International Peace, believes that Pyongyang is unlikely to give up its nuclear programme and the US is yet to understand its seriousness on the issue.
"I just think the United States is far away from coming to grips with this problem in North Korea," Swaine said in an interview last week, according to AP.
In September, after it tested the hydrogen bomb, North Korean state media Korean Central News Agency had threatened to land missiles near the American territory of Guam, after which US President Donald Trump had said that now "all options were on the table."
"The world has received North Korea's latest message loud and clear: this regime has signaled its contempt for its neighbors, for all members of the United Nations, and for minimum standards of acceptable international behavior," Trump had said in a statement released by the White House.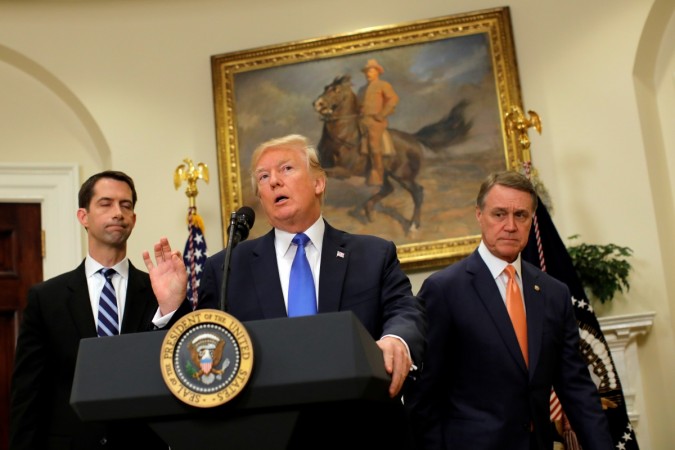 In tune, numerous sanctions were imposed on the recluse nation and Trump even threatened to "totally destroy North Korea" during his address to the UN General Assembly. While Trump's speech raised quite a few eyebrows and was even labelled it an "embarrassment to the US," North Korean leader Kim Jong-un spoke up on the president's statement and had the choicest of words to describe Trump. Addressing the viewers on North Korean television, Kim had called Trump a "rogue" and a "gangster."
He also called the US president a "frightened dog" and warned that he would "pay dearly" for publicly threatening North Korea.
"I will surely and definitely tame the mentally deranged US dotard with fire," Kim said in a statement, which was translated by Conflict News. "A frightened dog barks louder. I'd like to advise Trump to exercise prudence in selecting words, and to be considerate of whom he speaks to when making a speech in front of the world."