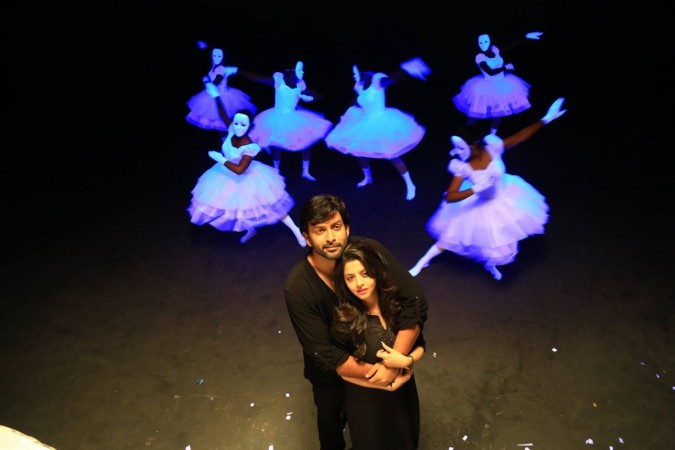 Prithviraj Sukumaran and Vedhika's family entertainer "James and Alice," released on May 5, has opened to mixed response from movie-goers. The Sujith Vaassudev-directed movie deals with the life of James (Prithviraj) and Alice (Vedhika) before and after their marriage.
The story has been penned by cinematographer-turned-director Sujith, who has also captured the beautiful and colourful visuals of "James and Alice." Dr. S Janardhanan has written the script, while the music for the film has been composed by Gopi Sunder. It is the production venture of Dr S Saji Kumar and Krishnan Sethukumar under the banner of Dharmik Films.
"James and Alice," which also has Manju Pillai, Parvathy Nair, Sudheer Karamana, Saikumar, Sijoy Varghese, Kishore Sathya and Vijayaraghavan in significant roles, delivers a positive message to all youngsters who are planning to get married as well as for married couples. While many critics have complained about the lagging narrative of the film, many celebrities have lauded the makers for coming up with a movie with a positive message.
Read IBTimes Review on James and Alice | Audience Review
Prasanth Nair, collector of Kozhikode, actor-director Nadhirshah, director Ranjith Sankar, actor Roshan Basheer, trade analysts Sreedhar Pillai and Ramesh have posted their reviews on the Prithviraj-starrer through their social media pages.
Check out what celebrities have to say about "James and Alice:"
Prasanth Nair
Watched James & Alice, the debut directorial venture of Sujith Vaassudev bro. The bitter truth is that in life there is no scope for retakes or corrections and we have absolutely no idea when death would strike us. What we have is the present moment and what matters is how we live it out.... without 'mistakes'. Sujith conveys this in a language that is more understood by the ordinary masses than the intelligentsia...
Roshan Basheer
James & Alice. I went to see this film with my dad and sister..Not the fresh start but i continued to watch it anyway and am so glad that i did it. This is probably one of the most Beautiful,Romantic and Emotional movie that i have ever seen..From the relationship of the two characters to their surrounding..

It does not matter whether u love romantic movies or hate them..this is not just a Romantic movie..it is so more than that by the end of the movie you will feel a whole heap of emotions.. and am sure that you will be talking about this movie for a long time.

Every scene is breathtaking..
Great work Sujith Vaassudev cheta....u proved that u r a good director too.. orupad ishtapettu...and Rajeev Nair cheta..ningal oru nalla nadan koodi aanalle.
Parvathy Nair your character was admiring and powerful..good acting thoughishtay..keep going Salman Fariz bro ur both daughter's wr cute and adorable through out the movie..great future aheadgod bless.‪#‎Eminesalman‬ ‪#‎Anusalman‬ Rajuyetan and Vedhika did a Magical Job ‪#‎Jamesandalice‬ Dont miss it guys
Sreedhar Pillai
#JamesandAlice 3/5. Good story told in a boring manner by cameraman turned dir
#SujithVaassudev,comes out with stunning Idukki visuals. @PrithviOfficial fab as Kochi based ad man who drinks only single malt - glenfiddich. #Vedhika good in emotional scenes. Trouble - Length 2 hrs 45 minutes,long drawn out scenes (accident scene repeated in slo-mo) & contrived climax.
Ramesh
Watched #JamesandAlice over the weekend.. Will be a good watch for Married Couples..
@PrithviOfficial and @Vedhika4u performances are Fab..