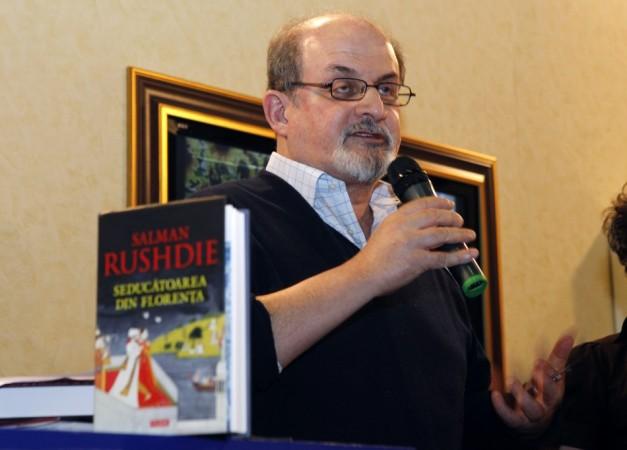 The British-Indian author of "Midnight's Children" and "The Satanic Verses", the latter of which has been banned by the Indian government and is the reason for a bowlful of controversy surrounding its author's proposed visit to the country, has decided on addressing the ongoing Jaipur Literature Festival (JLF), via a video conference.
Salman Rushdie, whose controversial book and statements have earned him the hatred of the Muslim community in India and across the world, initially refused to attend the JLF, claiming he had information he was to be the target of an assassination attempt.
As it turned out, however, the author's claims of the attempt were, by his own admission, false. He later tweeted that the Rajasthan police force "invented the plot" and that he was "outraged and very angry".
Now, according to a report on CNN IBN Live, Rushdie will address the festival on Tuesday, at 3.45 p.m.
Unfortunately for the organisers of the festival, they will still have to take the permission of the Rajasthan government for the video link.
The state government, meanwhile, has maintained a final decision will only be taken after talking to the organisers about the theme and topic of the proposed discussion; apparently, permission will only be granted if they are assured the novelist will not make any reference to "The Satanic Verses".
In more recent developments, four other authors - Ruchir Joshi, Jeet Thayil, Hari Kunzru and Amitava Kumar - who read excerpts from "The Satanic Verses", left Jaipur in rushed circumstances on Sunday, on the advice of the festival organisers.
The five-day long JLF will end on Jan. 24 and is credited as being Asia's biggest literature festival.