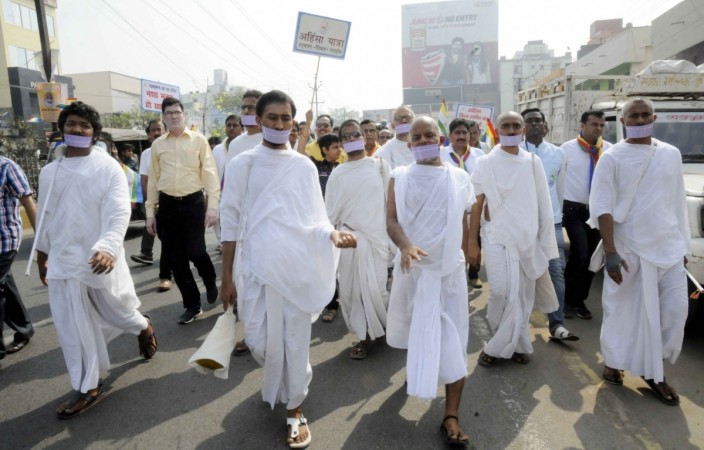 In a move that has shocked a town in Madhya Pradesh, a Jain couple is all set to leave behind their three-year-old daughter and give up property worth about Rs 100 crore to become monks. The couple currently lives in Neemuch, a town 400km northwest of the capital city of Bhopal.
Sumit Rathore, 35, and his wife Anamika, 34, will reportedly take deeksha under Sudhamargi Jain Acharya Ramlal Maharaj at Surat on September 23. Deeksha is the first step that the couple will take to become monks. The duo made the announcement on August 22 in Surat.
Their little girl Ibhya will go on to live with her maternal grandparents.
"I will take care of my granddaughter," Anamika's father, Ashok Chandaliya, told Hindustan Times. Chandaliya was once Bharatiya Janata Party's president from the Neemuch district
While many wonder why the couple would give up so much for monkhood, especially their daughter, Chandaliya said that the family did try to convince them to drop the idea but to no avail. "We had no counter to their religious arguments and relented. One cannot stop anyone when religion calls," Chandaliya added. In fact, the families had rushed to Surat after the announcement to convince the couple not to take the step.
The families did try and change their mind, but the couple had, in fact, spoken about their plans about two and half years back, when Ibhya was just eight months old. "We were expecting this, but not so soon," Sumit's father Rajendra Singh Rathore explained to HT.
Not just the parents, the relatives of the duo are also shocked at the couple's decision and still wish that they would change their minds. Sumit's cousin, Sandeep said: "He had everything that a man wanted. Property worth around Rs 100 crore, a loving wife and a daughter. But he chose to renounce everything. We are stunned."
In preparation, the couple has taken a vow of silence until the deeksha.
It has been said that in most of the cases, such young couples do not usually take deeksha. Most of them usually wait for their children to grow up and become well-settled before they turn to monkhood. "This is the first time that such a young couple is taking deeksha and that too by leaving behind a daughter," said Prakash Bhandari, secretary of Sadhumargi Jain Shravak Sangh.
Another young devotee who decided to embrace monkhood was 17-year-old Varshil Shah, who now goes by the name of Suvirya Ratna Vijayji Maharaj. The Ahmedabad resident hit headlines in June when he decided to be a monk after scoring 99.9 percentile in his class 12 exams.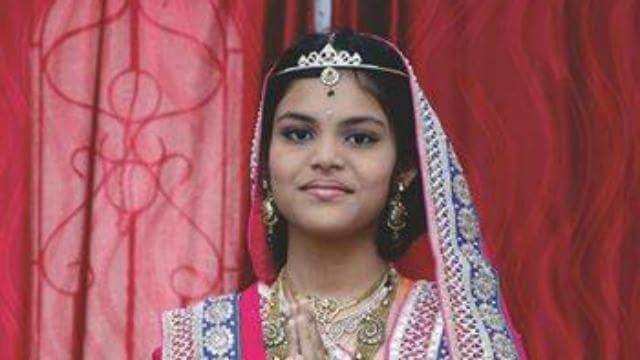 India has quite a large Jain population who are known to follow various customs and traditions. Some of these traditions have often made news and even slammed for being extremely stringent. In October last year, a 13-year-old girl Aradhana Samdariya from Secunderabad died after ending her 68-day fast, which is a part of the tapasya ritual. While the ritual taken up by the teen was on her own will, her death put her parents in negative light and it was even said that the parents might have forced her to fast. Later, Jain leaders spoke in support of the parents and said that their religion was being defamed.