Being away from the luxury and comfort of the now shut down Dera Sacha headquarters in Sirsa has taken a toll on rape convict Gurmeet Ram Rahim Singh. The 50-year-old who is currently lodged in Rohtak's Sunaria jail has lost six kg in the past 40 days.
Honeypreet-Ram Rahim illicit relationship: Here are 7 shocking details revealed by ex-husband Vishwas Gupta
According to Mail Today, the self-styled godman, who was awarded 20 years in prison for two rape cases, used to weigh 90 kgs when he was sent to jail on August 28.
Jail food, water caused weight loss?
While the self-styled godman's opponents have said that being away from his close aide and foster daughter Honeypreet, who was arrested recently, is causing Singh to lose weight, others have attributed the six kg loss to the jail food and water.
"Gurmeet Ram Rahim may be missing Honeypreet Insan apart from the luxuries and energy drinks that he was accustomed to. The person who used to import packaged water from foreign countries is now drinking jail water and eating jail food," a former Dera follower, Gurdas Singh Toor, told Mail Today.
It is also being assumed that the changes in Singh's lifestyle ever since he was arrested are yet another cause of his weight loss. Singh, who currently weighs 84 kg, works as a gardener in prison for Rs 20 a day.
He tills the soil, grows vegetables and waters plants on a 500-yard patch adjacent to his cell. As he works as an unskilled labourer for five hours a day, he gets Rs 20 per day. His family has been allowed to deposit a sum of Rs 5,000 every month under certain rules so that he can buy eatables from the jail tuck shop.
The 50-year-old's breakfast consists two pieces of bread and 250 ml milk.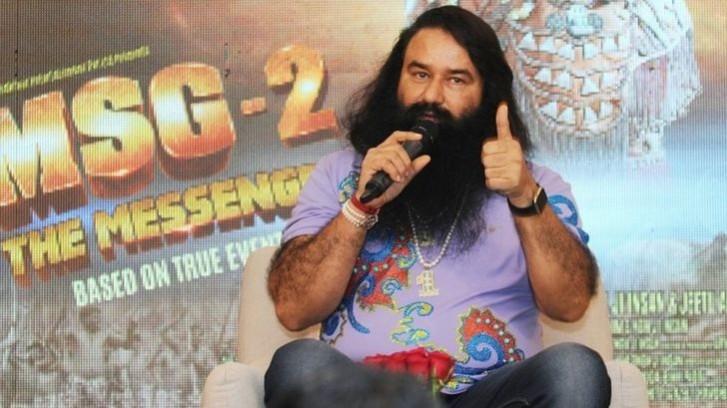 According to reports, Singh had been prescribed a diet of 3,170 calories. "He is having seven chapatis and dal for lunch and seven chapatis and a vegetable for dinner. He has been taking all his meals without any fuss," stated an official of the prisons department.
Meanwhile, Dr KP Singh, DGP prisons of Haryana, has said that Singh's health is fine. He added that in case of any health complications, Singh will be referred to Post Graduate Institute of Medical Sciences (PGIMS).
Singh is a patient of high blood pressure and diabetes, and the dosage of some of the prescribed medicines has been reduced after he lost weight.