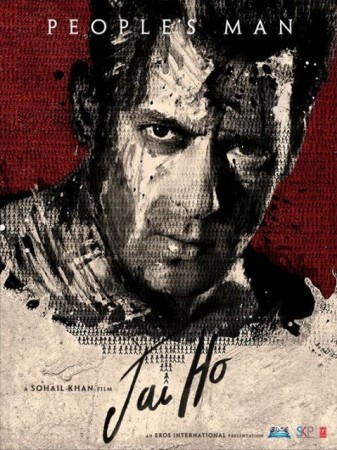 Salman Khan's much awaited film "Jai Ho" will be premiered in Dubai this week. The red carpet event of the film will take place at Dubai's Meydan Imax on 22 January.
Salman last premiered his film "Ready" in Dubai and he will back in the UAE this time for "Jai Ho".
The actor along with Daisy Shah and director Sohail Khan will be present at Meydan Imax on Wednesday.
"We enjoy a special relationship with Salman bhai and Sohail bhai. We at Pacific Ventures is proud to be associated with a film that has such a strong social message. What makes it special is that several scenes were shot here in this city and we know that these brothers love Dubai a lot," Parvez Khan, the co-producer of the film, told Gulf News.
The Dubai premiere is an invites-only event. However, a stage will be set up for Salman's fans who can catch a glimpse of the actor when he enters the theatre.
"Jai Ho", a remake of Telugu film "Stalin", will hit the big screen on 24 January. The film, directed by Sohail Khan, was earlier titled as "Mental" but was changed to "Jai Ho" on the suggestion of his father Salim Khan.
The action drama marks the debut of dancer Daisy Shah as actress. It also features Tabu and Danny Denzongpa in important roles.