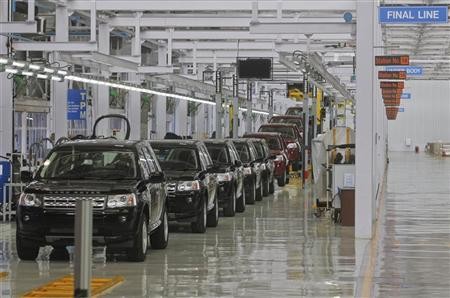 Jaguar Land Rover, the wholly-owned subsidiary of Tata Motors, has introduced a revamped version of Freelander 2 for a starting price of ₹38.67 lakh.
The new car packs changes in its head lamps, tail-lamps and sports new 17-inch alloy wheels. The company has launched the vehicle in India in two variants - the diesel model 2.2 litre diesel TD4 SE for ₹38.67 lakh and the 2.2 litre diesel SD4 HSE for ₹43.92 lakh.
"The Freelander 2 has proved to be extremely popular with Indian customers and this new model brings a more premium look and feel to the overall driving experience. This is another step forward for the Freelander 2, where outstanding standard equipment levels, superb design, safety and all-terrain capability continue to set the standards in this class," said Rohit Suri, Vice President, Jaguar Land Rover India.
In February, the company had unveiled its Ultimate Sedan XJ Ultimate in India for ₹1.78 crore. The car is launched in both petrol and diesel variants. The petrol version is powered by the same 5.0-liter V8 super-charged petrol engine which generates a power of 510 PS and the diesel model is backed by a 3.0-litre V6 turbo-charged diesel engine. The diesel variant is price at ₹1.78 crore, while the petrol model goes for ₹1.88 crore.
The company registered a growth of 32 percent in worldwide sales last year, selling 2,393 units as against 1,813 vehicles in the year earlier. Sales in India increased 25 percent to over 25,000 units in 2012 and are expect to rise further with the launch of the all new Freelander 2.