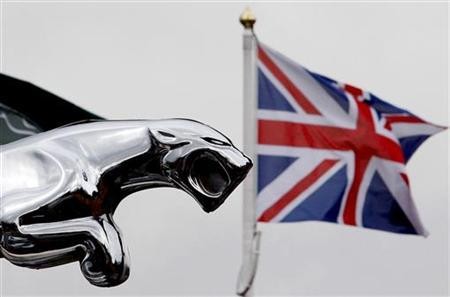 Jaguar Land Rover, the wholly-owned subsidiary of Tata Motors, launched on Monday its high-end F-Type convertible sports car in India with a starting price of ₹1.37 crore.
The two-seater convertible will be released in the Indian market in two variants - the F-Type S and the F-Type V8S. The V6S model packs the 3-litre V6 supercharged petrol engine which churns out a power of 380PS and 460Nm, while the high-end V8S variant is powered by a 5-litre V8 supercharged petrol engine that gives out 495PS and 620Nm. The company claims that V8S reaches 100 km/h in 4.3 seconds and has a top speed of 300 km/h, while the V6S reaches the same speed in 4.9 seconds and claims a top speed of 275 km/h. The F-Type V8S is priced ₹1.61 crore and the VS model goes for ₹1.37 crore.
"The Jaguar F-Type is our all-new, two-seater sports car and we believe it will be a game changer for the Indian sports car market. With its stunning design and driver focused engineering, this car will further enhance the appeal of our brand and I am confident that it will arouse senses and stir emotions like no other car in India," said Rohit Suri, vice-president, Jaguar Land Rover India.
The car which was first unveiled at the Paris Auto Show 2012 had bagged the title of 2013 World Car Design of the Year. The F-Type is the successor of Jaguar's E-Type model. The vehicle will be pitted against Porsche Cayman and Boxster. According to the company, the Indian arm of Jaguar witnessed a 68 percent growth in sales in the first quarter of the year.