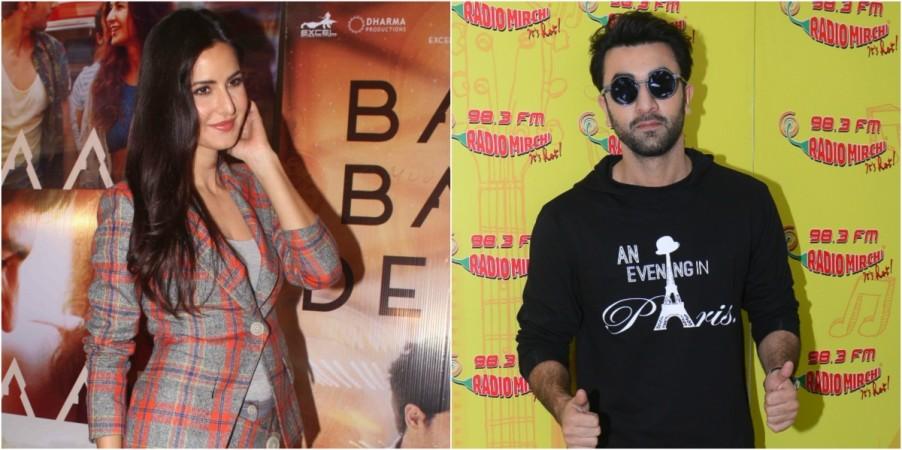 Ranbir Kapoor and Katrina Kaif called it quits earlier this year. While everyone thought they were done for good, the couple isn't interested in giving up yet. Rumour has it that Kapoor and Kaif are back to being an item.
The stars apparently meet up secretly and this time, want to keep the media as far away as possible from their relationship, Deccan Chronicle reported. Kaif has always wished to settle down therefore, any news of engagement and such shouldn't be surprising.
Will it last? While that can only be answered by the parties involved, Kapoor's candid interview with Rajeev Masand surely seemed he was deeply affected by the split. The Ae Dil Hai Mushkil star said that his equation with Kaif was punctured by lot many aspects and he felt hurt when things fell apart.
"It was really punctured by lot of things. By baseless rumours and reports, and perceptions and point of views. It hurt, because I think after my parents, she's been the most influential, most motivational entity in my life," he told Masand a few months ago.
What were these rumours?
While some say it was Kapoor's non-committal attitude and his being a party animal that irked Kaif the most. The couple, apparently, wasn't too compatible and none of the two put in efforts to make minor adjustments in their lifestyles.
Others are convinced that they split over Kapoor's decision to work with ex-girlfriend Deepika Padukone in Imtiaz Ali's Tamasha. Kaif didn't take the onscreen pair's intimate scenes too kindly, sources had said.
They had event rented a posh love nest in Mumbai and just begun to live together when their relationship tumbled like a house of cards.
In other news, Kapoor and Kaif will be next seen in Anurag Basu's Jagga Jasoos. The actors have begun shooting for the final leg of the comedy-drama.