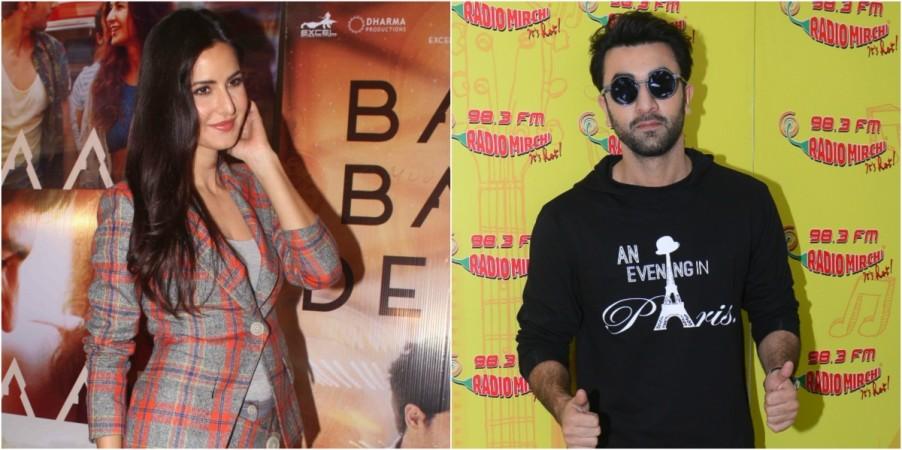 Ranbir Kapoor and Katrina Kaif, contrary to popular belief, will be promoting Jagga Jasoos. The production and marketing teams of this musical-drama film have issued a diktat that they will need to promote the Anurag Basu directorial a month before its release, which is April 7, 2017.
Apparently, as part of the marketing strategies, those interested will come across several stories on their split and patch-up that will be circulated through publications, a source informed DNA. The makers want them to promote Jagga Jasoos the way it would have been promoted if the two were together.
"The production team wants Ranbir and Katrina to promote the film like Deepika Padukone and Ranveer Singh — with sincerity and affection. Ranveer is extremely exuberant, demonstrative and physical in his show of affection. Katrina and Ranbir have moved on in their lives, but the film's team want them to be more affectionate and natural towards each other as they will be promoting the film together," the insider elaborated.
The buzz around Jagga Jasoos isn't too hot and therefore the makers have concluded that if Kapoor and Kaif stayed in the news, some amount of damage control can be done. They strongly believe that the former couple's personal problems may just affect the box office game of Jagga Jasoos.
"It remains to be seen now whether Katrina or Ranbir toe the line on this one. While Ranbir has a stake in the film, being one of the producers, Katrina is in no mood to listen," the source explained.
Kaif cannot be blamed considering there's been a sense of awkwardness between the two ever since they called it quits earlier this year. They apparently even shot the last leg of Jagga Jasoos in complete silence and would retire to their respective vanity vans after each scene was filmed.