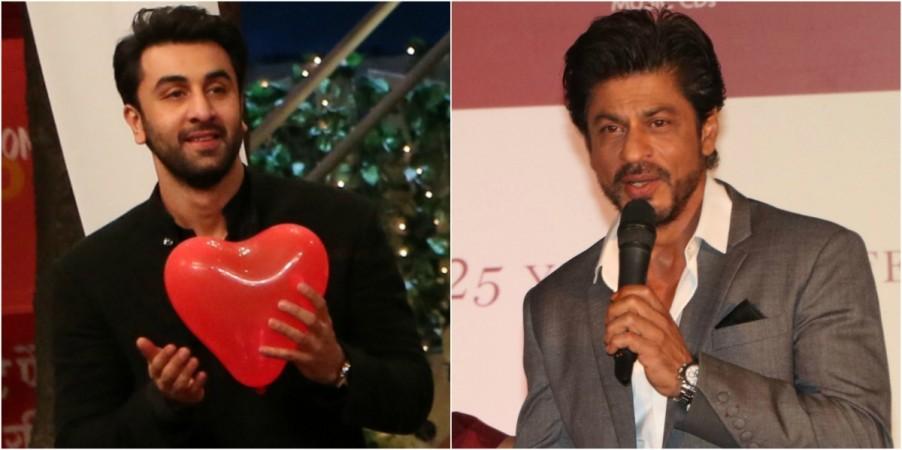 Shah Rukh Khan has had a light year in terms of the number of movies he has featured in. If the recent round of rumours is any true, then it seems as if the superstar is using his time featuring in cameos in friends' films.
Khan's impromptu visit to the sets of Jagga Jasoos has triggered rumours of a possible guest appearance. He could have been there to shoot an ad film or to promote Dear Zindagi, but gossip mongers seem to be convinced that the senior actor has a role in the Ranbir Kapoor-Katrina Kaif starrer.
However, this isn't surprising considering how the Khan and Kapoor have been bonding lately. Apparently, they hit it off really well on the sets of Ae Dil Hai Mushkil, in which Khan played Aishwarya Rai Bachchan's onscreen husband. Also, the young star was invited to Khan's 51st birthday celebrations at his Alibaug beach house.
What's more interesting is a Russian filmmaker Alexey Petruhin has expressed an interest in roping in these two stars for his franchise film VIY: Journey To India. Petruhin has even approached Khan to be the lead star of his film.
"Like from China, we signed Jackie Chan who is also a producer. So we have approached SRK and I am sure he will be interested in this type of project because it has world-class appeal and the film will be released all over the world," Petruhin told the Indian Express when asked about his decision to cast Khan in his film.