Madhuri Dixit's iconic number 'Ek Do Teen' from the movie Tezaab (1988) will be recreated in Tiger Shroff-Disha Patani's Baaghi 2. The song will be picturized on Jacqueline Fernandez, who reveals it to be nothing like Madhuri's famous dance number.
Mid-Day quoted Jacqueline as saying, "not trying to match up to Madhuri Dixit in the iconic dance number." Then, what is it about?
"We are not trying to match up to what choreographer Sarojji [Khan] did. We are here as fans of their work. This is our way of saying thanks to an amazing song that they gave us."
"I feel blessed that I have been given this opportunity. I know I will never be able to match up to Madhuri Dixit. That's not something that I'm even going to attempt. You cannot replicate her. There is only one Madhuri Dixit."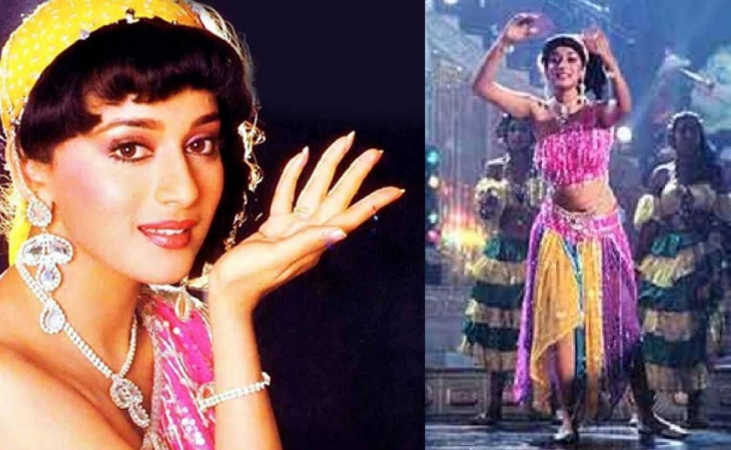 Jacqueline watched Madhuri's several song videos and prepared for this one song in a month. "I have always been her fan, but when I dived deep into the work that she's done, my respect for her grew even more," Mid-Day quoted her as saying.
Jacqueline has won hearts with her amazing dance moves in Chittiyaan Kalaiyaan, Lat Lag Gayi and many more. We hope she does justice to this iconic track as well.
Interestingly, Saroj Khan's assistant -- Ahmed Khan is directing the film (Baaghi 2) and Ganesh Acharya who was a back-up dancer in the original song, will be choreographing Jacqueline.
Earlier, rumours were rife that the movie's leading lady, Disha Patani, will do this song. But now, Jackie is on board. While the Race 3 actress said she's not trying to match up Madhuri, director Ahmed wants the same 1988 vibe.
Talking to Mumbai Mirror, Ahmed said, "It's an all-time favourite and I have asked Ganesh to retain Sarojji's famous hook steps and Manish Malhotra to keep Madhuri Dixit's pink outfit in mind while designing Jacqueline's costume. I want the same feel of the earlier song that still looms large on everyone's mind and also the same vibe, with the crowds chanting 'Mohini, Mohini' as Madhuri takes the stage."