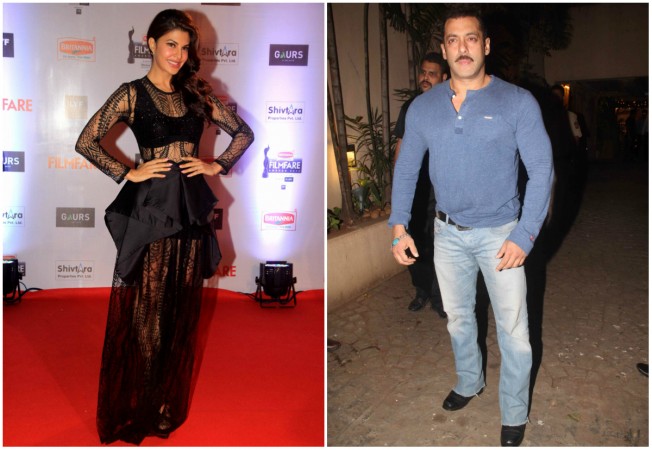 Katrina Kaif was supposed to play the lead role in a movie produced by her ex-lover Salman Khan. But latest rumours suggest that Jacqueline Fernandez has bagged the lead role in the said film.
The film directed by Tarun Mansukhani will feature Sushant Singh Rajput in the male lead role. According to a Deccan Chronicle report, Sushant will romance Jacqueline in the film, which will be jointly produced by Salman and Karan Johar.
Earlier, BollywoodLife.com reported that Katrina and Salman would reunite to work on the project, which will see a fresh pair of the "Dhoom 3" actress and Sushant. "Salman has collaborated with Karan Johar for a film. And if all goes as per the plan, Katrina Kaif and Sushant Singh Rajput will play the lead roles," BollywoodLife.com quoted a source as saying.
But it looks like "Housefull 3" actress Jacqueline has raced ahead of Katrina to bag her "Kick" co-star's film.
Meanwhile, several reports suggest that Katrina will be paired opposite Salman in the Hindi remake of Telugu film "Kshanam." "Both Salman and Katina are very keen to come together again for a film. And the Hindi remake of 'Kshanam' seems very apt. The female protagonist plays the hero's ex for whom the hero would go to any lengths. Isn't that very much like the role that Salman is playing in real life?" SKJ Bollywood News quoted a source as saying.
However, there has been no confirmation about both the films and who would be playing the lead roles.