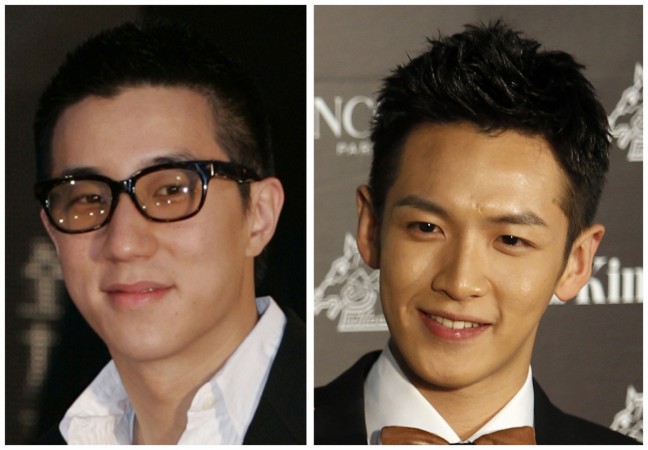 No matter how big an actor they are, if they have been arrested for anything from drug abuse to prostitution, you will not get to see their work or faces on any screen in China.
China's State Administration of Press, Publication, Radio, Film and Television has issued a directive to TV broadcasters and film producers and distributors that prohibits them from broadcasting the works of all actors and directors who have been arrested recently on drug-use or prostitution charges.
In a drive to "purify the industry", the broadcast regulator has demanded that not only should their works be banned, but celebrities who break the law should not be invited to appear in programmes and that any transmission of their words should also be suspended.
The drive comes in the wake of numerous cases in the recent past wherein a number of Chinese actors were arrested on various drug related charges.
In May, actor Huang Huaibo was arrested for hiring a prostitute, while Hong Kong actresses Alice Luo Shi and Chang Yi Jiao were all detained in Beijing on drug use charges.
Wang Quan'an, director of "Tuya's Marriage", which won a Golden Bear in Berlin, is also among those whose work has been banned. Quan'an was, in September, found with a prostitute, for whose services he is said to have spent $130 (RMB800).
Variety had also reported that the leading director had hired prostitutes three nights in a row, making most of the opportunity, as his wife, actress Zhang Yuqi was abroad attending the New York Fashion Week.
Jaycee Chan, ironically, the son of the 2009 anti-drug ambassador and world famous action star Jackie Chan, and his friend and Taiwanese movie star Kai Ko Chen-tung found themselves on the wrong wide of the law when they tested positive for marijuana, following which they were arrested on 19 August.
China has been pro-active in detaining several celebrities in recent months on drug-related charges, including movie and television stars, film directors and a prominent screenwriter, Reuters reported.
The government seeks to push forward a wider campaign against extravagance and decadence, as the Chinese President Xi Jinping vowed to go after corruption and excess among the elite, even as the gap between the poor and the wealthy continues to grow.