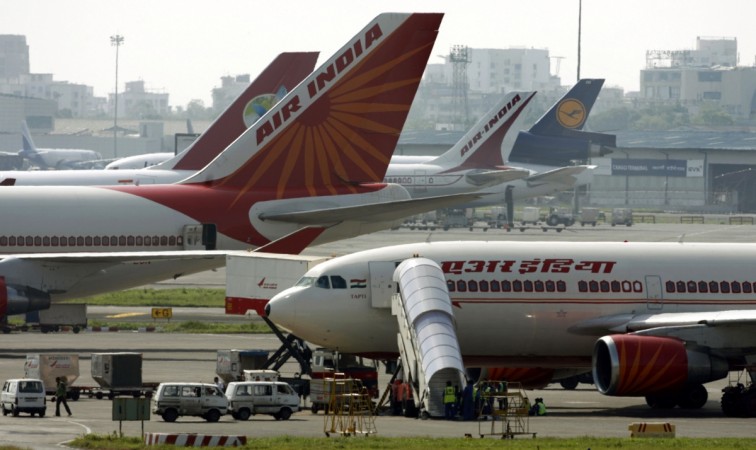 Fearing collision with an Air India aircraft, 30 passengers on a SpiceJet coach reportedly jumped off their bus on the runway at Jabalpur airport on Saturday. However, the AI subsidiary Alliance Air's plane wing zoomed past the stationary bus without hitting it.
The Directorate General of Civil Aviation (DGCA) subsequently issued a warning to Air India as initial probe suggested that the ATR-72 aircraft was being escorted to the parking bay by a helper rather than by a trained personnel.
The incident occurred at Jabalpur's Dumna airport, when SpiceJet passengers, who had flown in from Delhi on another turboprop (Q-400), were boarding a coach to be taken to the terminal. The passengers were frightened when an Alliance Air (AA) ATR came too close for comfort, when it was taxiing to its parking bay. The plane had landed in the city 15 minutes ahead of the schedule time.
"At 11.58 am, SpiceJet ramp staff noticed the AI flight passing by our coach without maintaining standard distance. Ramp staff tried to seek attention of AI captain (but plane kept proceeding). One of our passengers saw this and started rushing from the coach, followed by all passengers coming down from coach," said the incident report filed by SpiceJet, who have lodged a complaint, that after being probed, will be sent to the DGCA.
"As per protocol, AI pilots should have reported the matter to ATC officials. We have got a written submission from SpiceJet station manager and drivers," Ramtanu Saha, Dumna airport director told the Times of India.
An Air India official who contradicted the narration of events mentioned in the complaint filed by SpiceJet said: "There was safe distance between our aircraft and the SpiceJet Q400. However, after parking, the SpiceJet captain got physically abusive with our technician. A CCTV footage is available with ATC."
A senior DGCA official has also commented on the incident and said "prima facie" the fault may have been of AI. "The AI aircraft was not being marshalled to the bay by either a trained marshal or technician. This work was being done by a helper," said the official.
"This is not acceptable and the same has been conveyed to the AI top management by DGCA acting chief B S Bhullar. Jabalpur does not get too many flights and airlines must ensure their personnel are present in time for handling flights to avoid situations like these," the official added. He said only the probe report would shed light on what exactly happened at the Jabalpur airport.