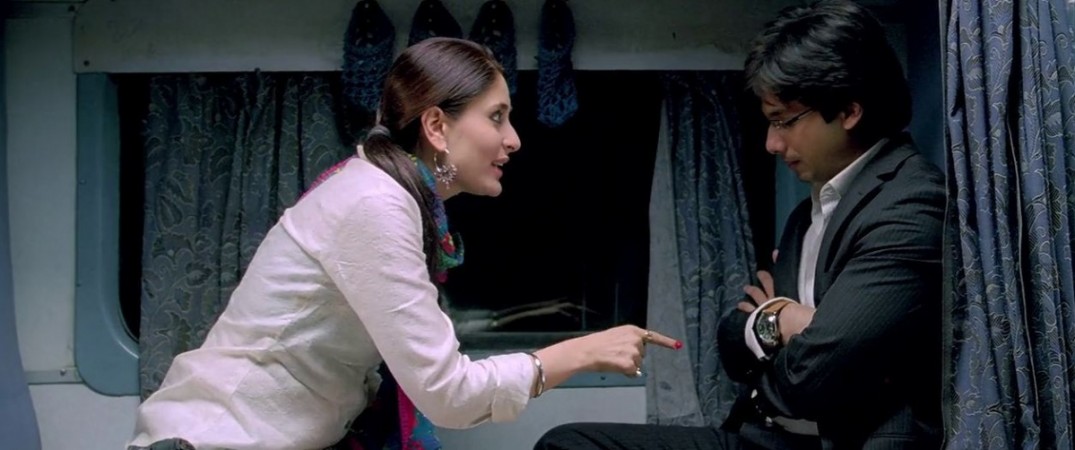 On October 26, 2007, Imtiaz Ali had introduced us to two of his best-written characters, Geet Dhillon and Aditya Kashyap, with his movie Jab We Met. The film was a usual story – boy meets girl, love happens, the third person makes an entry, problems come and go, and they live happily ever after—but what won audiences heart was the chemistry and the dialogues.
And even after 10 years of its release, the film, characters and storyline still remain popular among the audiences. The rom-com, which has gained cult status, features Shahid Kapoor and Kareena Kapoor Khan in the lead roles.
The film not only became a worldwide box office hit but also won millions of hearts. The film, which was remade in Tamil as Kanden Kadhalai, also won several awards, including two National Film Awards.
Jab We Met is now counted as one of the most romantic movies in Bollywood, but the journey of the film was not simple. The director had almost shelved the film because he wanted to cast Bobby Deol as the male protagonist, but he could not give dates. Eventually, Imtiaz decided to drop the idea of making the film.
"I was trying to make Rockstar, Highway and the other stories. Jab We Met came back when I met Shahid," Imtiaz told Firstpost.
He wrote the script of the film in two and a half days and was never confident of it. Shahid was the only one who was confident about the script and the film. Despite all odds, the film was made and it became a hit. Audiences loved Shahid-Kareena's chemistry, but more than that, the dialogues of the film became famous.
"Dialogues, in fact, got more accolade at the point of time. Perhaps because I didn't know how to write dialogues (laughs). I wrote how people talked because that's all I know," he said.
From "Tu original piece hai" to "Ratlam ki galiyon mein," several dialogues from the film became popular. As the film completes 10 years today, we present you the 10 popular dialogues from Jab We Met that you would love to mimic.