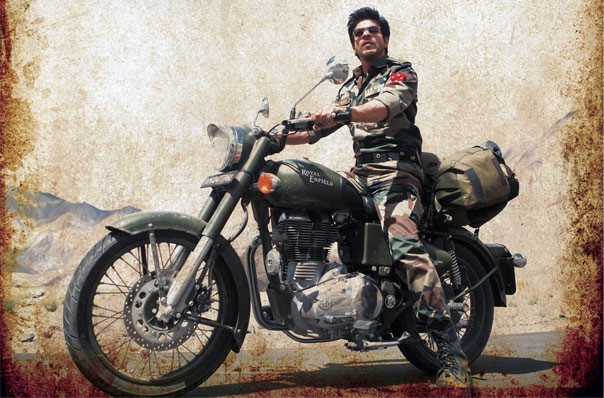 The war between actor-producer Ajay Devgn and Yash Raj Films intensifies after the Competition Commission of India (CCI) rejected Ajay's allegation that the production company is using its dominant position for the promotion of "Jab Tak Hai Jaan".
Ajay insisted that the fight is not between him and actor Shahrukh Khan but between the producers of the movies "Son of Sardaar" and "Jab Tak Hai Jaan". The actor said that he had filed the complaint before Yash Chopra passed away.
"I had filed the complaint much before the demise of Yash Chopra. When this happened I was like people are going to target me and nobody is going to understand my point of view... I was a villain on both sides. I couldn't withdraw it (notice) from the Competition Commission... It is not a normal court," Ajay told Press Trust of India (PTI).
"I respected Yashji as much anybody else does. We have grown up watching his films," he added.
Both "SOS" and "JTHJ" are much-awaited movies this year and are releasing on the same day. On Oct 18, Ajay filed a case against YRF with the CCI claiming that they used unfair means of promoting their movie.
The CCI on Tuesday rejected Ajay's plea stating that "The Commission has rejected the complaint of Ajay Devgn against Yash Raj Films as there was no merit in it. The complaint does not fall under any area that violates Competition rules," according to PTI.
Ajay said that he is fighting for his rights and not asking anyone to stop the release of their film. "I am fighting for my right. I am not asking anyone to stop the release of a film, I am not asking for compensation, I am asking them to be fair," he said. "I want both the films to do well. Even by filing this I don't think I have done anything that will harm anyone. If I lose then it won't be my benefit but if I win also it won't be a loss to anyone," he added.
Also Read:Kajol Supports Ajay Devgn's 'Son of Sardaar', Says It's Her Home Production