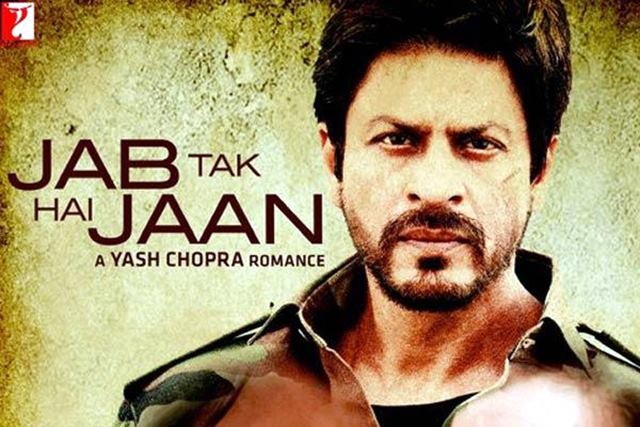 Yash Chopra with his upcoming movie "Jab Tak Hai Jaan" has proved that he is the most successful director of romantic films in India.
The trailer of the much-awaited romantic film which was released on Sept 20 has left fans tantalized. The two-minute, 30-second video starring Shahrukh Khan, Katrina Kaif and Anushka Sharma in the lead roles has become the most shared Indian film trailer ever on social networking sites.
Shahrukh's film production company, Red Chillies Entertainment, said on Saturday, "Jab Tak Hai Jaan Trailer - Becomes The Most Shared Indian Film Trailer Ever (429,400 Times)."
Worldwide Box office Reports & Analysis on their official Facebook page confirmed the report on Tuesday.
Almost a month after its release the video has been viewed over 4,910,000 times, liked by more than 34 thousand people and has also received over 45 thousand comments on YouTube.
"The trailer of JTHJ received 30,000 likes within a week of its release on YouTube, becoming the first ever movie trailer in the world with the most number of likes in such a short time and beating the same record previously held by 'The Twilight Saga: Breaking Dawn - Part 2''s trailer," Zee news reported.
Earlier, JTHJ's first soundtrack "Challa" created a storm on social networking sites. The song also became the most-viewed video on YouTube in a week.
The romantic movie marks the return of Yash Chopra to film direction after eight years, but it is also the director's last film. The movie is set to on Nov 13.