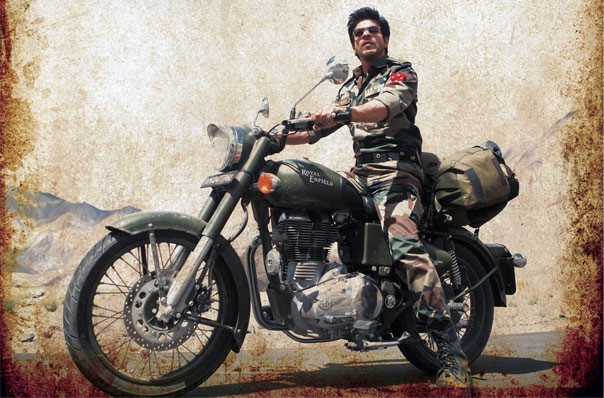 The Golden Kela Awards has announced this year's nominees for the Best of the Worst of Indian Cinema. The winners will be selected by an online poll conducted by Random Magazine.
The award ceremony is held in recognition of the worst performers in the Hindi film industry. It is an Indian version of Golden Raspberry Award or Razzie.
Also Read:Golden Kela Awards: 'Vicky Donor', 'Gangs of Wasseypur', 'Kahaani' to be Conferred Special Trophies
Check out the list of 2012 nominees here:
Worst Actor (Male)
Ajay Devgn: Son Of Sardar and Bol Bachchan
Imran Khan: Ek Main Aur Ekk Tu
Sanjay Dutt: Agneepath
Akshay Kumar: Housefull 2, Rowdy Rathore, Joker and Khiladi 786
Siddharth Malhotra and Varun Dhawan: Student Of The Year
Worst Actor (Female)
Anushka Sharma: Jab Tak Hai Jaan
Sonakshi Sinha: For everything She Did
Deepika Padukone and Diana Penty: Cocktail
Farah Khan: Shirin Farhad Ki Nikal Padi
Alia Bhatt: Student Of The Year
Worst Film
Housefull 2: For being way more full (of bad jokes, poor acting, horrible writing and cast members) than we could take.
Son Of Sardar: For being offensive...not just to the Sikh community, but to anyone with intelligence and a sense of humour.
Khiladi 786: For (among other reasons) being written by the 'multi-talented genius' known as Himesh Reshammiya.
Dabangg 2: For not being Dabangg.
Jab Tak Hai Jaan: For being so bad that we'd rather forget its existence than live on with the knowledge that this was the last film Yash Chopra made.
Joker: For being one of the worst films ever made...anywhere.
Worst Director

Shirish Kunder for Joker
Arbaaz Khan for Dabangg 2
Karan Johar for Student Of The Year
Kabir Khan for Ek Tha Tiger
Sajid Khan for Housefull 2
Most Irritating Song
For playing incessantly on radio, on TV, in cars, bars and discos; getting stuck in our heads and refusing to leave.
Chinta ta Chita Chita (Rowdy Rathore)
Son of Sardar (Son of Sardar)
Anarkali Disco Chali (Housefull 2)
Disco Deewane (Student Of The Year)
Hookah Bar (Khiladi 786)
Worst Sequel
Dabangg 2
Housefull 2
Jannat 2
Jism 2
Most Atrocious Lyrics
Anvita Dutt: Ishq wala Love (Student of the Year)
Amitabh Bhattacharya: Halkat Jawani (Heroine)
Shabbir Ahmed: Bipasha Bipasha ( Jodi Breakers)
Shabbir Ahmed: Po Po (Son Of Sardar)
Sameer Anjaan: Chinta Ta Chita Chita (Rowdy Rathore)
Himesh Reshammiya: Hookah Bar (Khiladi 786)
Baawra Ho Gaya Hai Ke Award
Homi Adjania: For following up Being Cyrus with Cocktail. We had expectations from you, Homi.
Sanjay Khandvi: For taking his own awesome Ek Chaalis Ki Last Local, setting it in Delhi and making Kismat Love Paisa Dilli... and doing a horrible job of it.
Ali Azmat: For sounding like a parody of his former self in the song Maula from Jism 2.
Indian Moviegoers: For spending more than 600 crores on Bol Bachchan, Housefull 2,Agneepath, Rowdy Rathore and Ek Tha Tiger (we'll keep adding the crores as figures keep coming in for Khiladi 786 and Dabangg 2).