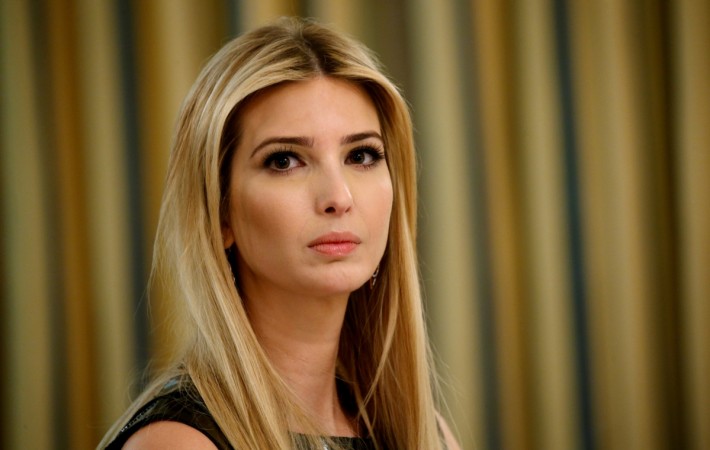 TIME has announced its annual list of the 100 Most Influential People of 2017. The list features some expected names and some surprising celebrities on the list.
Also Read: Victoria's Secret listen up! With Nicki Minaj and Deepika Padukone, here's the most diverse 'sexy' list on the planet
The annually compiled list features pioneers, artists, leaders and icons from various streams that have the power to change the year. The entertainment industry saw Viola Davis, Atlanta's Donald Glover, Late Night Show host James Corden, Suicide Squad's Margot Robbie, La La Land's Emma Stone and Deadpool star Ryan Reynolds make their way on to the list.
From behind the screens, Moonlight writer-director Barry Jenkins, A Wrinkle in Time director Ava DuVernay and Get Out director Jordan Peele made the list.
From the music industry, Ed Sheeran, Chance the Rapper, John Legend, Alicia Keys and Demi Lovato featured.
So without further ado, here's the complete list of 100 Most Influential People of 2017, courtesy TIME website. Take a look:
Pioneers
Samantha Bee
Chance the Rapper
Constance Wu
Gavin Grimm
Kirsten Green
Bob Ferguson
Ivanka Trump
Demis Hassabis
Barbara Lynch
Hamdi Ulukaya
Jared Kushner
Celina Turchi
Jordan Peele
Glenda Gray
Yuriko Koike
Conor McGregor
Riz Ahmed
Guus Velders
Tamika Mallory, Bob Bland, Carmen Perez and Linda Sarsour
Natalie Batalha, Guillem Anglada-Escudé and Michaël Gillon
Artists
Emma Stone
Colson Whitehead
Ed Sheeran
Alicia Keys
Ryan Reynolds
Donald Glover
Leslie Jones
Ben Platt
Ava DuVernay
Barry Jenkins
Margot Robbie
Sarah Paulson
James Corden
John Legend
Alessandro Michele
Kerry James Marshall
Demi Lovato
Leaders
Theresa May
Narendra Modi
Chuck Schumer
Donald Trump
Elizabeth Warren
Julian Assange
James Comey
Kim Jong Un
Reince Priebus
Xi Jinping
Rodrigo Duterte
Stephen Bannon
Theo Epstein
Tom Perez
Vladimir Putin
Wang Qishan
Recep Tayyip Erdogan
Sandra Day O'Connor
Pope Francis
General James Mattis
King Maha Vajiralongkorn
Juan Manuel Santos
Major General Qasem Soleimani
Melinda Gates
Titans
Janet Yellen
LeBron James
Daniel Ek
Bernard J. Tyson
Evan Spiegel
George Church
Jean Liu
Tom Brady
James Allison
Rebekah Mercer
Jason Blum
Jeff Bezos
Vijay Shekhar Sharma
Margrethe Vestager
Icons
Simone Biles
Ashley Graham
Cindy Sherman
John Lewis
Margaret Atwood
Colin Kaepernick
Jeanette Vizguerra
Neymar
RuPaul
Raf Simons
Biram Dah Abeid
Leila de Lima
David Adjaye
Gretchen Carlson
Fatou Bensouda
Thelma Aldana
Fan Bingbing
Viola Davis
Raed Saleh
Cindy Arlette Contreras Bautista