Manchester United have been after Ivan Perisic all summer, but have so far run into a brick wall in their negotiations with Inter Milan. It looked like United might move on and look at other targets, particularly as a few opportunities (read Gareth Bale) started to open up, but the latest comments coming out of Inter Milan manager Luciano Spalletti does suggest the Perisic to Manchester United move could still be on.
Jose Mourinho admitted he still wants at least two more signings – a central midfielder and a winger – before the summer transfer window closes, and Perisic remains at the top of the wishlist.
The Croatian had an outstanding season last time out, leading to several clubs showing an interest. But with Inter now flush with money and determined to make a run at the Serie A title, they have done their best to ward off interest in their best players.
A price-tag, however, has been set for Perisic, but Manchester United are reportedly not ready to offer the £50 million that Inter want.
As a result, the English Premier League club were linked with a move for Emil Forsberg of RB Leipzig, but the Bundesliga club have also said the Sweden international is not for sale.
United might stay patient and wait to see what happens with Gareth Bale at Real Madrid, with several reports tipping he might leave the Bernabeu if Kylian Mbappe signs.
They could go back to the Perisic deal, though, with Inter manager Spalletti hinting the player is angling for a move to Manchester United.
"I want to keep him but we must consider the opinion of the club and player," Spalletti said when asked about Perisic.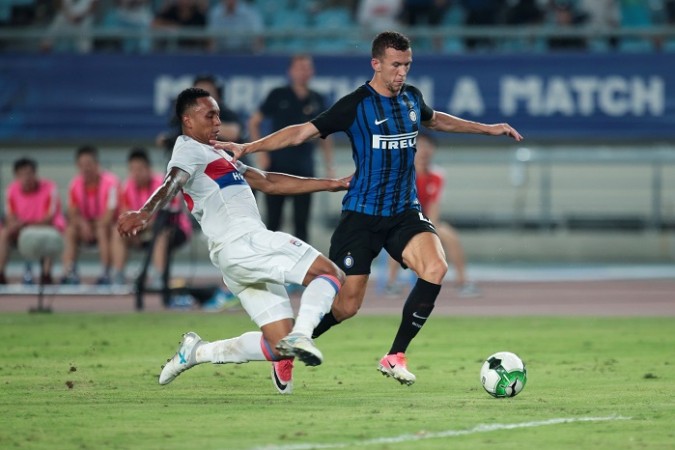 The manager, though, insisted he is keen to keep Perisic at Inter Milan, after the Croatia international impressed in a 2-0 win over Bayern Munich in the International Champions Cup in Singapore.
"Our intention is to keep Perisic if possible," Spalletti added. "I have known him for a long time and you don't need me to tell you that he's a world-class player.
"Whether he played well (against Bayern) or not isn't important. We want to keep him, but a lot of considerations have to be made. I can't say for sure if he is going to stay or not."