Manchester United are ready to forego their plans to sign Ivan Perisic from Inter Milan and turn their attentions to Emil Forsberg of RB Leipzig, the winger who produced the most assists in the top five leagues in Europe last season.
Forsberg was one of the driving forces behind RB Leipzig surprising everyone to finish second in the Bundesliga last season, finishing with 19 assists. Naturally, after such a season, Forsberg was bound to be of interest to the bigger clubs, and while Leipzig have done well to see off any potential moves so far, Manchester United are ready to come in with a big bid.
United's primary option was Perisic, but the English Premier League side have refused to match Inter Milan's £50 million valuation for the player.
As a result, they are ready to look at other options, with Forsberg being the chief of them.
The problem, though, is that RB Leipzig have said Forsberg is not for sale, which means Manchester United will have to put up a really big offer on the table, similar to the one that Inter want for Perisic, to convince the Bundesliga side to sell.
Being backed by Red Bull means Leipzig have no financial worries, which puts them in a position to refuse all deals if they want to.
Leipzig have already turned down a £66 million bid from Liverpool for Naby Keita, so getting them to agree to a Forsberg sale isn't going to be easy for Manchester United.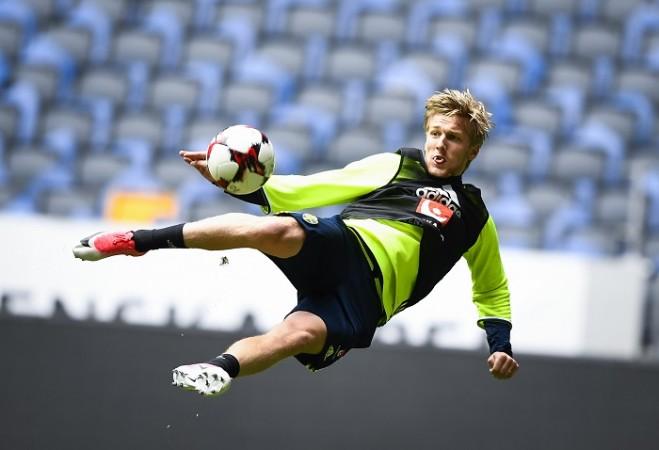 "There should be someone who points them into the right direction," RB Leipzig sporting director Ralf Rangnick said. "The boys themselves are not the problem here. It is their surroundings.
"A whole village in Guinea or somebody from their entourage tells the players why they must do something right away. I can't blame the players.
"I expect them (Keita and Forsberg) to play for us next season. Both are extraordinary players who make the difference for our team."
So, it will be interesting to see if Manchester United go overboard in a move for Forsberg.
Manchester United are also being linked with a move for Gareth Bale, who could be sold by Real Madrid in order to make way for Kylian Mbappe.