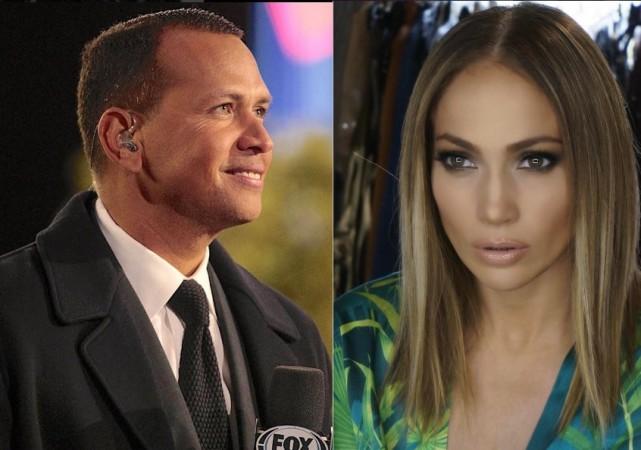 After Jennifer Lopez teased about her relationship with Alexander Rodriguez, the former Dominican-American professional baseball shortstop took a step further and shared some details on his romance with the singer.
This is the first official confirmation from their side since tabloids linked the two and claimed that they are secretly dating. The celebrity couple were also caught on camera together by some of their fans at various places.
However, JLo was the first one to hint about her blossoming romance with A-Rod by posting a selfie to her Instagram stories, which featured her cuddling up with him on bed. Although she quickly deleted it from her social media page, some of her followers were quick enough to share it.
Also Read: Hoverboard manufacturer sues Jennifer Lopez: 4 other legal issues faced by singer
So when the question about his relation with JLo was raised during the celebrity talk show The View, A-Rod calmly replied with a smile on his face. "It's obvious. We've been having a great time."
Rodriguez also explained what he likes about her the most, as he said, "She's an amazing, amazing girl, one of the smartest human beings I've ever met, and also an incredible mother."
When co-host Sara Haines become really curious to know about their less than a month old romance, the 41-year-old FOX sports analyst said, "She would kill me if I said too much."
But he did not forget to mention, "She just likes simple things. I mean, she's a very, very simple person. Loves family. Is a great sister. Is a great daughter."
The father of two even made sure to note that interest in sports brought them together and she is a great Yankees fan. "For one, she was a track star in high school and junior high, so she's an awesome all-around athlete."
While tabloids, such as TMZ, described Alex Rodriguez and Jennifer Lopez as old married couple who still love to hang out with each other, industry insiders consider then as perfect match for one another.