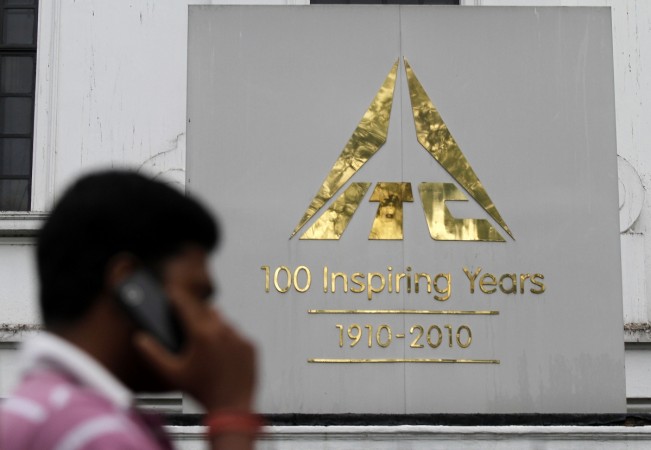 ITC Limited or ITC, an Indian conglomerate known for its tobacco and FMCG products, reported 10.4 percent growth in net profit at Rs 2,500 crore for the September quarter. The company had reported net profit of Rs 2,262.50 crore for the corresponding quarter in the previous fiscal.
Following the news, the ITC stock closed at Rs 238.90 on Wednesday, almost flat when compared with its previous day close on the Bombay Stock Exchange.
At Rs 8,530 crore, the company's volume increased 7.1 percent, up from Rs 7,963.10 crore recorded during the same quarter in the last financial year (2015-16), ITC said in a statement. ITC's total income jumped to Rs 14,091.96 for the June-September quarter from Rs 13,003.86 crore for the quarter that ended on September 30, 2015.
The company said in the statement: "Earnings per share for the quarter stood at Rs 2.07. Total comprehensive Income (TCI) for the quarter stood at Rs 2,474.84 crore representing a growth of 10.2 percent."
However, the company's cigarette revenue in the quarter grew 7 percent to Rs 8,528 crore over Rs 7963 crore recorded in the year-ago period.
The Kolkata-based conglomerate has diversified presence in FMCG, hotels, paperboards and packaging, agri-business and information technology. The ITC Group's contribution to foreign exchange earnings over the last 10 years amounted to nearly US$6.8 billion, of which agri exports constituted 57 percent.