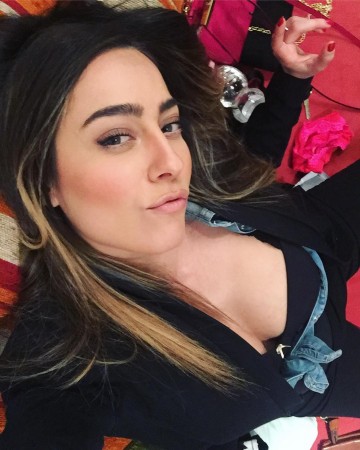 Italian model and actress Paola Saulino, known as the pompa (Italian slang for oral sex) queen is in awe of the "big" legs of Juventus forward Gonzalo Higuain. The 27-year-old diva has even wished luck to the limbs of Higuain ahead of the Real Madrid vs Juventus Champions League final on Saturday, June 3, in Cardiff.
Paola had mentioned earlier this year that she would be giving an oral treat to the entire Napoli team... if they managed to win the Champions League 2016-17 title. Napoli were ousted from the competition by finalists Real Madrid in the round of 16 itself.
Now that Napoli are out, Paola, who does make it clear that she is a big Italian football fan, judging by her Instagram posts and captions, has lent her support to Juventus, and Higuain in particular.
Paola Saulino had earlier partially lived up to her promise to fellatiate almost 19 million Italian residents, who voted 'No' during the Italian referendum 2016. Calling herself a "woman of my word", she performed oral sex on around 400 male citizens of Italy who voted against Italian Prime Minister Matteo Renzi's constitutional reforms. She later even complained of having pain in her jaw, according to The Sun.
Saulino's 'Pompa tour' lasted 14 days — from January 7 in Rome to January 21 in Palermo.
It all started with a picture posted by her in May, which shows the Juventus players posing with the Coppa Italia trophy 2017 in their dressing room after beating Lazio. Higuain's pantless pose, in particular, drew the attention of Paola, who said:
"How big is the leg of Higuain!! How much? Big is better than tiny!!!!!"
Higuain, 29, is definitely tipped to be one of the top players for Juventus in the UCL final, alongside Gigi Buffon and Dani Alves.
The former Real Madrid striker has five goals for 11 matches in the UEFA Champions League this season.